Revenons un peu du côté des reviews LEGO Ninjago 2020 avec le set LEGO 71709 Jay and Lloyd's Velocity Racers (322 pièces, 29,99€) :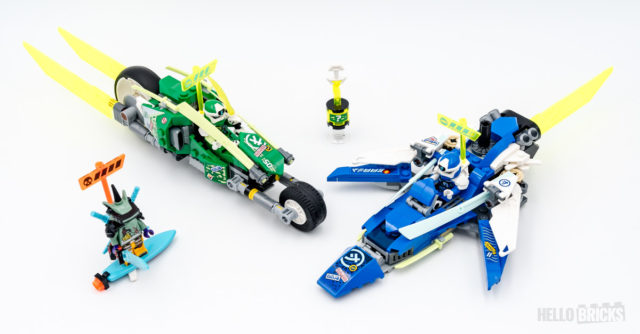 Au programme ici, deux "bolides" au style futuriste : des Velocity Racers pour faire la course, et effectivement leur design renvoie cette impression là entre la moto de course XXL très aérodynamique et le jet digne des grandes heures de Wipeout. Et pour 30 euros, ça offre un bon potentiel de jeu.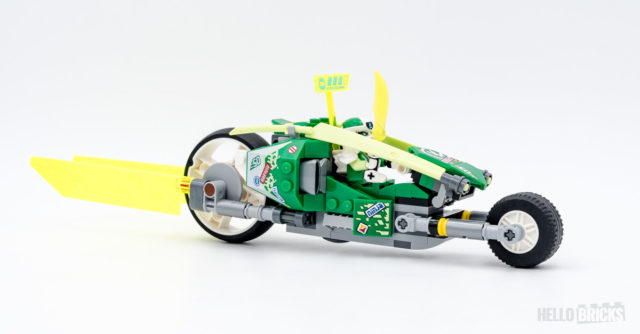 Ça fait sans aucun problème le job, avec en plus pour le Velocity Racer bleu de Jay la possibilité de transformer (un peu) le vaisseau en sortant les ailes, grâce à quelques engrenages Technic intégrés et la nouvelle épée fluo. Cela marche bien, même si j'avoue avoir tourné l'épée dans le mécanisme avec un peu d'appréhension : j'avais peur qu'elle se casse en deux vu la torsion qu'elle subit, attention à ne pas trop serrer les engrenages. Même si LEGO a probablement fait des tests de résistance pour éviter qu'elle se pète en deux dans les mains du premier gamin un peu bourrin.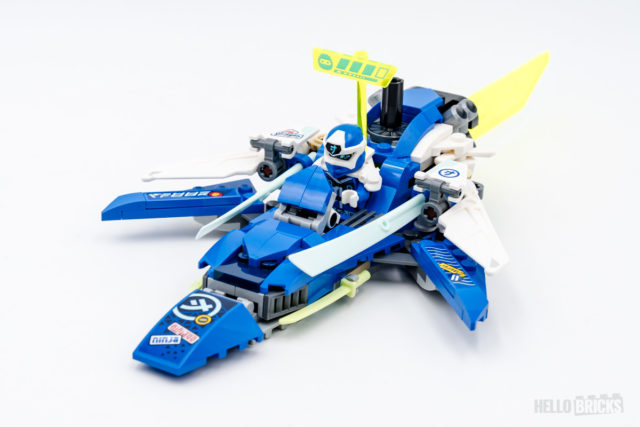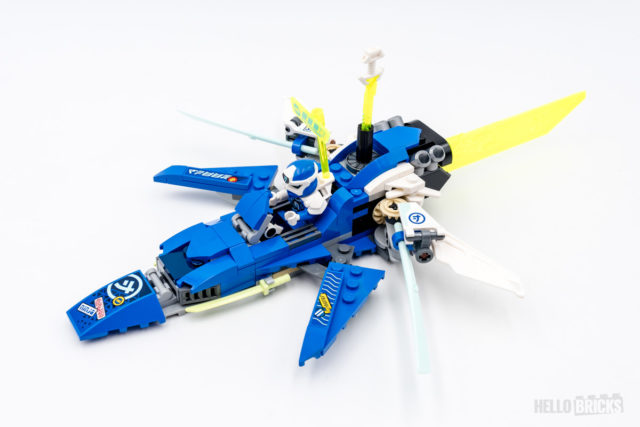 Du côté des minifigs, rien d'exclusif. Lloyd est présent dans les sets 71712 Empire Temple of Madness et 71713 Empire Dragon.
Jay est le ninja le plus commun dans cette fournée 2020, présent aussi dans les sets 71708 Gamer's Market, 71711 Jay's Cyber Dragon, 71712 Empire Temple of Madness et 71715 Jay Avatar – Arcade Pod.
Et Hausner est lui également présent dans le set 71711 Jay's Cyber Dragon.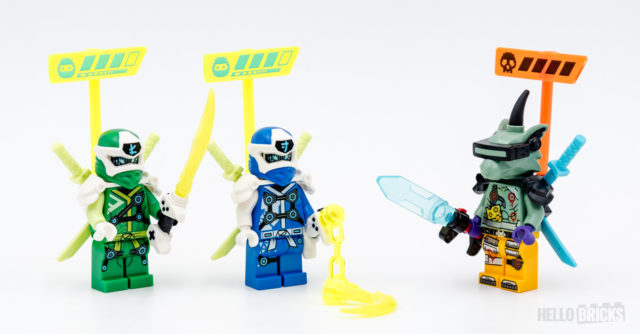 Zoom sur les manettes de console / poignées (qui existent aussi en doré dans les Arcade Pods) :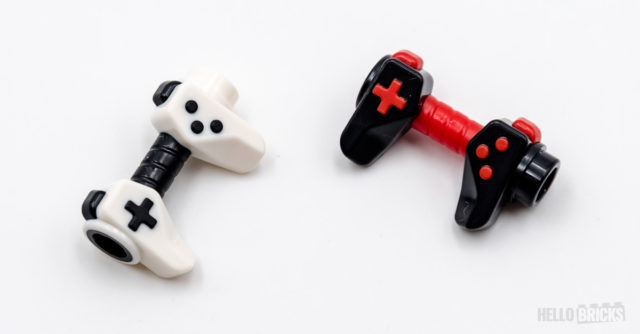 A noter que LEGO innove un peu du côté de la notice dans cette boite : les ninjas viennent illustrer certaines pages, LEGO montre quelle partie de l'engin on construit, et certaines phases de construction sont littéralement en parallèle, par exemple quand on construit des assemblages symétriques (les côtés du Racer). Bon, ça ne change pas non plus la vie, et j'ai trouvé la présentation des montages en parallèle assez laborieuse, même si l'idée n'est pas inintéressante.
A noter aussi quelques autocollants "bonus", si vous voulez personnaliser un peu les engins :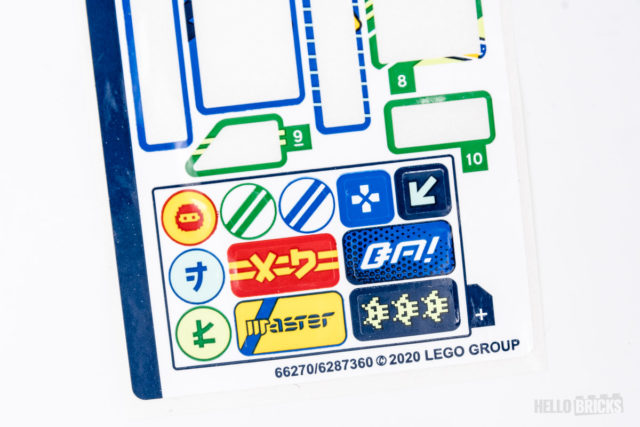 Verdict
Bref, avoir deux Velocity Racers dans la boite est évidemment un gros plus niveau jouabilité. Design plutôt réussi, c'est super jouable et swooshable, si vous cherchez une boite de cette gamme à acheter à un enfant, c'est un bon choix.
---

Retrouvez ce set Ninjago LEGO 71709 Jay and Lloyd's Velocity Racers sur le Shop officiel LEGO ou sur Amazon. Merci à LEGO pour la mise à disposition du set pour ce test.
Mes reviews LEGO Ninjago 2020 :
REVIEW LEGO Ninjago 71709 Jay and Lloyd's Velocity Racers