Pour rester dans la thématique dragons, deux mots sur le set LEGO 71701 Kai's Fire Dragon (81 pièces, 19,99€), le quatrième et dernier set LEGO Ninjago Legacy avant de passer au délire techno futuriste du reste de la gamme 2020 : c'est un set Juniors / 4+… et ça se voit. Une grosse tête de dragon façon Playmobil plutôt jolie et deux pattes, sur un corps pas joli joli à assembler très rapidement. C'est très basique, c'est l'objectif, mais ça n'oblige pas pour autant le résultat à être si moche.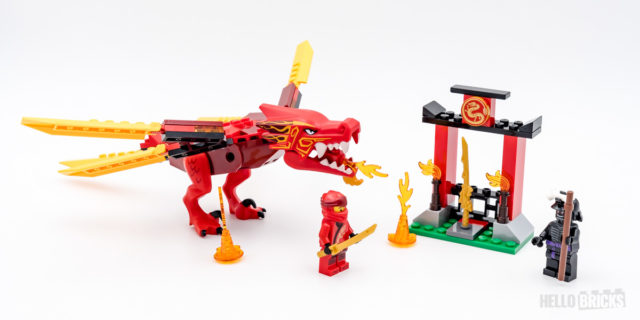 La tête de dragon pourra éventuellement être réutilisée pour lui faire un dragon digne de ce nom, et le petit dish 2×2 est bien tampographié, set 4+ oblige.
Pour le reste, la minifig de Kai n'a rien d'inédit, elle est déjà présente dans cinq autres boites sorties l'an dernier : 70667 Kai's Blade Cycle & Zane's Snowmobile, 70669 Cole's Earth Driller, 70670 Monastery of Spinjitzu, 70680 Monastery Training et 70659 Spinjitzu Kai.
Le Garmadon est lui un peu exclusif, mais pas tant que ça : c'est la figurine habituelle (70664 Spinjitzu Lloyd vs. Garmadon, 70679 The Ultra Dragon) mais sans le torse supplémentaire et la seconde paire de bras.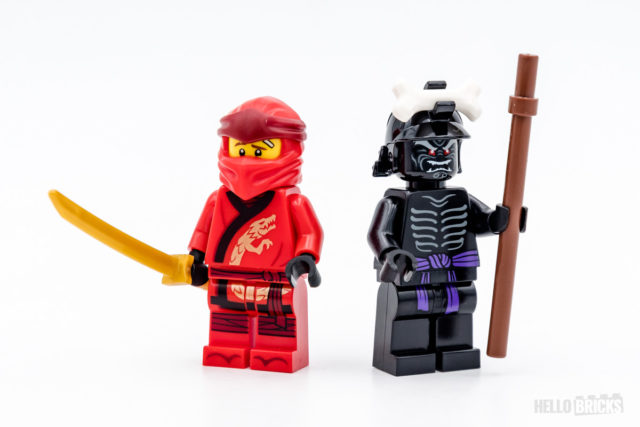 Bref, Kai devra encore attendre pour avoir un beau Dragon de Feu comme celui du set LEGO 2507 Fire Temple de 2011 (qui disposait en plus d'un joli bâtiment, c'est le grand écart entre les deux sets !).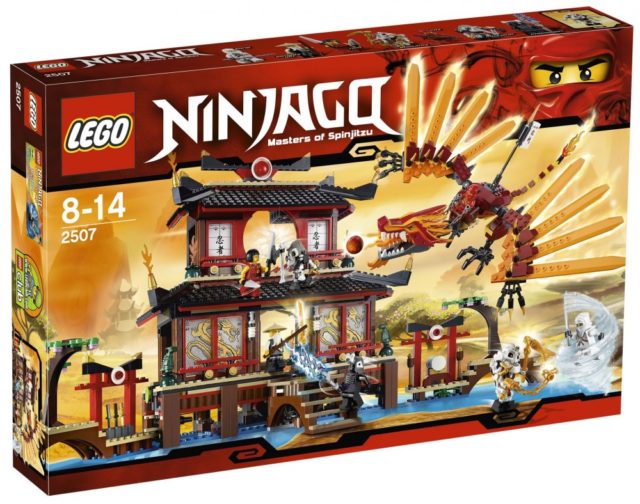 ---

Retrouvez ce set Ninjago LEGO 71701 Kai's Fire Dragon sur le Shop officiel LEGO. Merci à LEGO pour la mise à disposition du set pour ce test.
Mes reviews LEGO Ninjago 2020 :
REVIEW LEGO Ninjago 71701 Kai's Fire Dragon