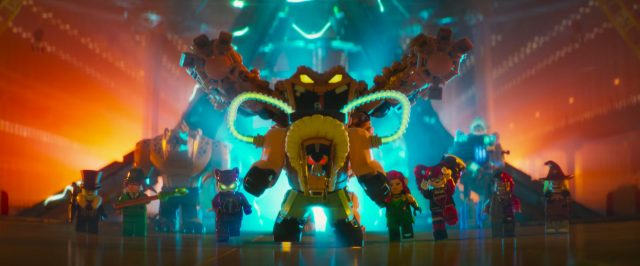 Douze sets sont prévus pour la première vague The LEGO Batman Movie, et nous avons maintenant une idée un peu plus précise des thèmes des sets qui accompagneront les cinq sets déjà dévoilés grâce à la mise à jour de la base de données de Brickset et aux discussions sur Eurobricks. Et ces sets font la part belle aux bad guys :
Il restera ensuite encore à découvrir ce que cachent les références 70911 et 70913 à 70917, qui constitueront vraisemblablement la seconde vague The LEGO Batman Movie.
En plus du pack LEGO Dimensions 71344 Excalibur Batman, une série de 20 minifigs à collectionner The LEGO Batman Movie (71017 LEGO Collectible Minifigures) est au programme. Les débats s'enflamment actuellement pour savoir si les visuels fuités il y a plusieurs semaines sont finalement authentiques, alors que tout le monde semblait être d'accord sur le fait qu'il s'agissait d'un fake de mauvaise qualité.
Pour ma part, plusieurs des minifigs de ce visuel leaké étant finalement présentes dans des sets, je reste sur l'idée d'un fake mais certains des personnages devraient à mon avis faire partie de la vraie liste. Wait and see !
Pour ceux qui veulent plus de détails sur les cinq sets déjà annoncés, vous pouvez retrouver les précédents articles en question : 70905 The Batmobile et 70906 The Joker Notorious Lowrider, et 70901 Mr. Freeze Ice Attack, 70909 Batcave Break-In et 70912 Arkham Asylum.
The LEGO Batman Movie : le point sur les douze sets de la première vague