A l'approche du New York Comic Con qui démarre dans quelques jours, LEGO recommence le teasing autour des sets adaptés du film The LEGO Batman Movie et vient d'en dévoiler trois nouveaux sur les réseaux sociaux.
Après les deux premiers sets déjà dévoilés (70905 The Batmobile et 70906 The Joker Notorious Lowrider), voici donc les visuels officiels des sets 70901 Mr. Freeze Ice Attack (19,99$), 70909 The Batcave Break-In (99,99$) et 70912 Arkham Asylum (149,99$), avec un paquet de nouvelles minifigs (et nouveaux costumes !) :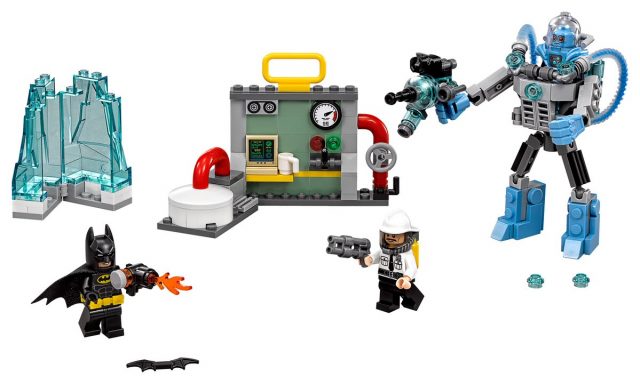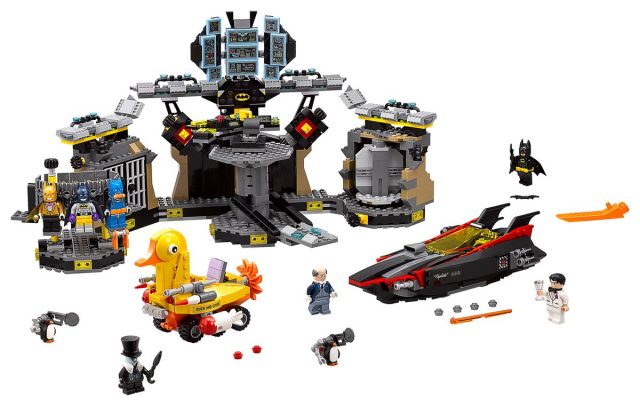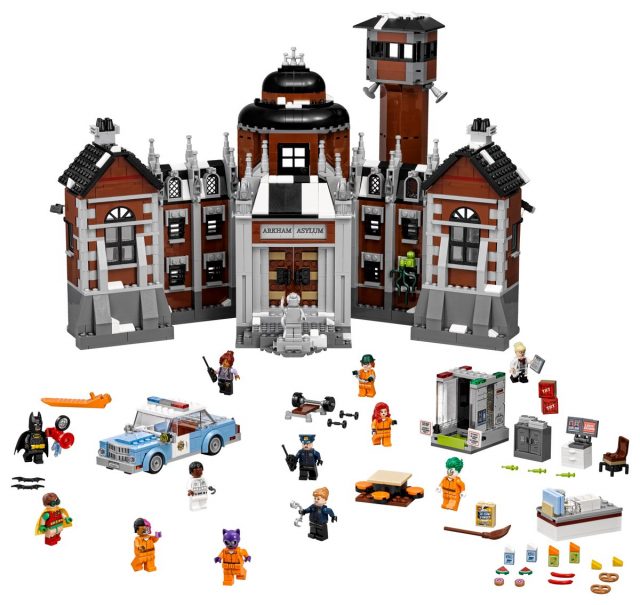 Les deux sets Mr. Freeze Ice Attack et Batcave Break-In seront disponibles à partir du 27 novembre 2016 aux USA. Le set Arkham Asylum sera lui disponible le 1er janvier 2017 et est pour l'instant annoncé comme une exclusivité Toys R Us aux USA.
70901 Mr Freeze Ice Attack : 19,99$, 201 pièces,  3 minifigs (Batman, Mr. Freeze et un security guard)
70909 Batcave Break-In : 99.99$, 1045 pièces, 4 minifigs (Batman, the Penguin, Bruce Wayne et Alfred Pennyworth) et 3 costumes alternatifs de Batman (Scu-Batsuit, Raging Batsuit et Bat-Pack Batsuit)
70912 Arkham Asylum : 149,99$, 1628 pièces, 12 minifigs (Batman, Robin, Aaron Cash, Dr. Harleen Quinzel, Barbara Gordon, Poison Ivy, the Joker, the Riddler, Two-Face, Catwoman et 2 GCPD officers)
The LEGO Batman Movie : 3 nouveaux sets dévoilés