Nouveau projet à atteindre les 10000 votes sur la plateforme LEGO Ideas (et celui-ci ne correspond pas à une licence en cours d'exploitation par le Groupe LEGO, donc tout va bien même avec les nouvelles règles) : The Tron Legacy Light Cycle par BrickBros UK, tiré du film Tron: Legacy, avec une minifig de Sam Flynn et sa moto lumineuse, le tout avec un petit socle.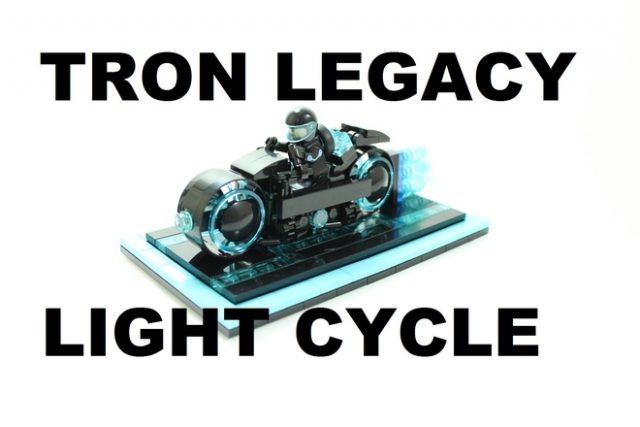 A noter que la minifig de Sam Flynn (Garrett Hedlund dans le film) proposée par l'auteur est ici une modification intelligente du costume Batman Electro Suit, c'est bien vu.
Le projet Tron Legacy Light Cycle rejoint les sept autres projets à avoir déjà atteint la cible des 10000 votes dans cette première phase de review 2017 : The Bluesmobile, SEGA Classic Arcade Machines, Dungeon Master, Red Arrows Hawk, Venetian Houses, Jeep Wrangler Rubicon et The Office.
LEGO Ideas : 10000 votes pour le projet Tron Legacy Light Cycle