Pour parler d'autre chose que la New York Toy Fair, un nouveau projet vient d'atteindre l'objectif des 10000 votes sur la plateforme LEGO Ideas pour pouvoir continuer à espérer devenir un jour un set officiellement commercialisé par LEGO : Dungeon Master, par Ymarilego.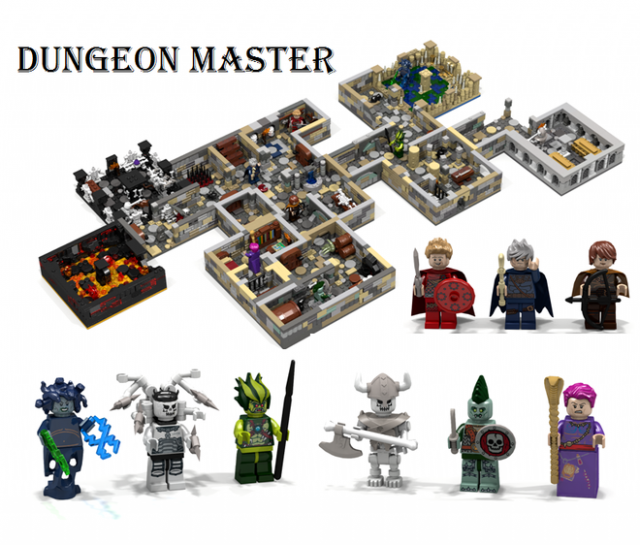 C'est un jeu d'aventure avec des salles carrées de 8 tenons de côté et des repères de 16×16, avec du coup la possibilité d'organiser le plateau de jeu comme bon nous semble pour créer de nouveaux donjons. Trois héros et six vilains/monstres sont inclus. Et, pour arriver à créer et habiller toutes ces petites salles, le projet est tout juste sous le seuil des 3000 pièces que les projets LEGO Ideas n'ont plus le droit de dépasser depuis la dernière mise à jour des règles.
Ce projet rejoint les deux autres à avoir déjà atteint les 10000 votes pour la première phase de sélection 2017 : The Bluesmobile du film The Blues Brothers, et le projet SEGA Classic Arcade Machines.
LEGO Ideas : 10000 votes pour le projet Dungeon Master