Les projets adaptés de séries TV ont décidément vraiment la côte sur LEGO Ideas (ce qui est normal vu la facilité à mobiliser les bases de fans de la série, au delà même des simples fans de LEGO) : et c'est donc au tour du projet The Office par Dwight Schrute d'atteindre les 10000 votes pour continuer à rêver.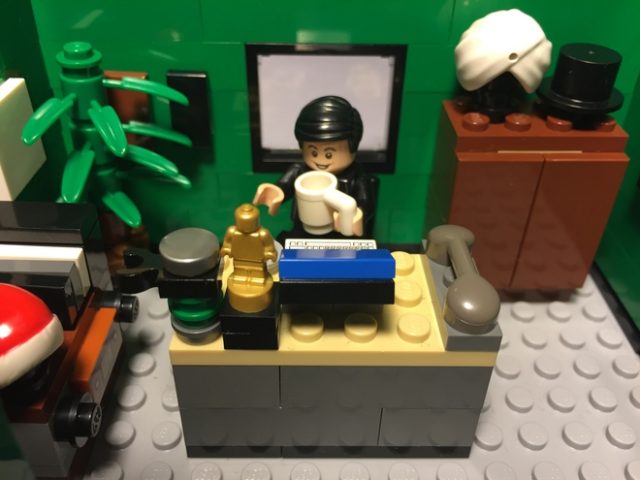 Ce projet est tiré de la version américaine de la série TV The Office, diffusée sur NBC et portée par Steve Carell. Au menu, pas de surprise : un bureau !  En version modulable, histoire d'apporter un minimum de play features, mais je suis moyennement confiant sur la validation finale par LEGO tant je trouve l'intérêt limité…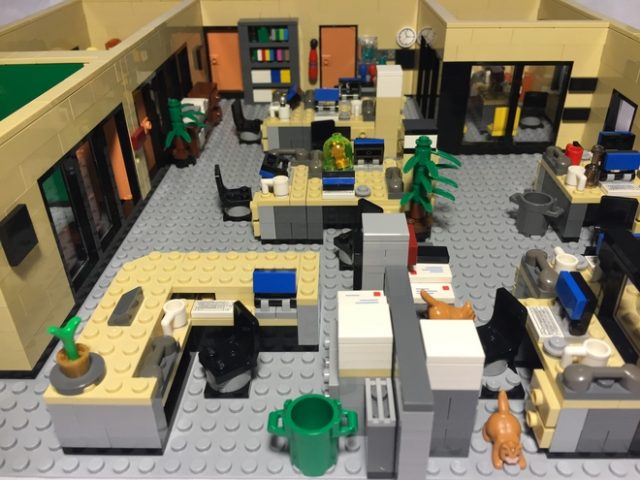 D'ailleurs le principal intérêt du projet pour les fans consistera en un gros line-up de minifigs : Michael, Jim, Pam, Dwight, Erin, Andy, Phyllis, Stanley, Kelly, Toby, Darryl, Creed, Meredith, Angela et Kevin sont proposés par l'auteur.
Le projet rejoint les autres créations à avoir atteint l'objectif des 10000 votes depuis le début d'année pour cette première phase de review 2017 : The Bluesmobile, SEGA Classic Arcade Machines, Dungeon Master, Red Arrows Hawk, Venetian Houses et Jeep Wrangler Rubicon.
LEGO Ideas : 10000 votes pour la série TV The Office