Décidément, la journée d'hier a été chargée sur LEGO Ideas avec trois projets à atteindre l'objectif des 10000 votes ! Et après le 1950's Diner et le bateau en bouteille, changement de style complet avec le projet UCS Rey's Speeder par Robert Lundmark, version Ultimate Collectors Series du speeder de Rey dans l'Episode VII Star Wars: The Force Awakens.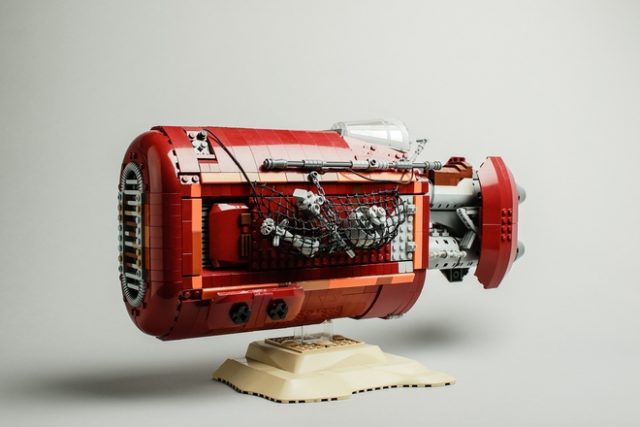 De quoi obtenir une version beaucoup plus détaillée du speeder (environ 45cm de long) déjà proposé par LEGO dans le set LEGO 75099. Et j'aime toujours autant son stand qui donne l'impression qu'il lévite au dessus du sol, comme dans le film.
Encore une fois, je précise : les licences Star Wars sont pour l'instant encore acceptées dans LEGO Ideas, car la nouvelle règle n'exclue que les projets adaptés d'une licence qui a déjà été validée en set officiel LEGO Ideas (par exemple Dr Who, Retour vers le Futur, Adventure Time, etc…). Star Wars, Marvel et compagnie n'ayant encore jamais eu de set LEGO Ideas, ce type de projet garde une chance de passer.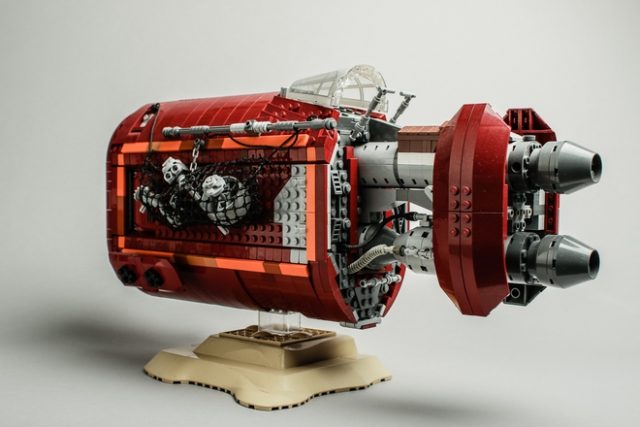 Il y aura donc des projets vraiment très variés dans cette troisième et dernière phase de review 2016, puisqu'il rejoint le Boat Repair Shop, le "Bus" de la série Marvel's Agents of S.H.I.E.L.D., le Hulkbuster UCS, le LEGO Store Modular Version, le projet Red Dwarf, le Landrover 4×4, le Vintage Tram, le 1950's Diner et le projet The Ship in a Bottle, The Flagship Leviathan.
LEGO Ideas : 10000 votes pour l'UCS Rey's Speeder