Nouveau projet à atteindre l'objectif des 10.000 votes sur la plateforme LEGO Ideas : le projet Hulkbuster UCS par Raychow, avec une version XXL de l'armure d'Iron Man inspirée du jouet Hot Toys.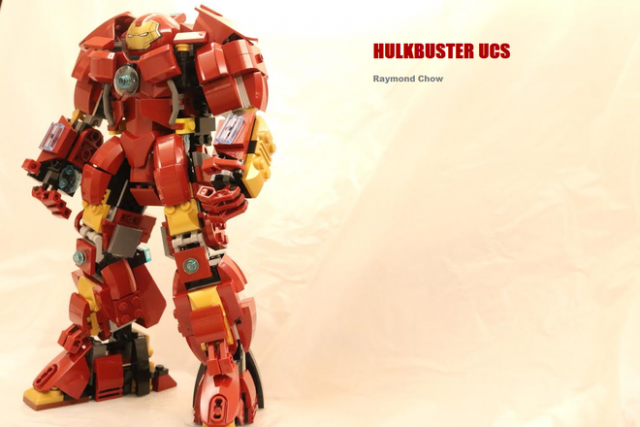 Nous avons déjà eu droit à une version du Hulkbuster dans le set LEGO 76031 The Hulk Buster Smash, le débat est maintenant ouvert pour savoir si LEGO est prêt à officiellement valider dans LEGO Ideas un projet basé sur une licence existant déjà hors LEGO Ideas. Je vous rappelle qu'avec les nouvelles règles du jeu, LEGO refuse désormais tout projet basé sur une licence déjà exploitée dans LEGO Ideas (Ghostbusters, Dr Who…) mais il reste encore une ouverture (pour l'instant) pour les autres licences comme Star Wars ou Super Heroes… Réponse vers mi 2017, il faudra être patient !
Ce projet Hulkbuster UCS rejoint donc les deux autres projets à avoir déjà été retenus pour la troisième phase de review 2016 (jusqu'à début janvier 2017) : the Boat Repair Shop et Marvel's Agents of S.H.I.E.L.D. "The Bus", déjà basé sur l'univers Marvel.
LEGO Ideas : 10000 votes pour le Hulkbuster UCS