Le projet Vintage Tram par kevinszeto vient d'atteindre l'objectif des 10000 votes sur la plateforme LEGO Ideas. Si le nom de son auteur ne vous est pas totalement inconnu, c'est normal : il est déjà à l'origine du set LEGO Ideas 21306 Yellow Submarine des Beatles !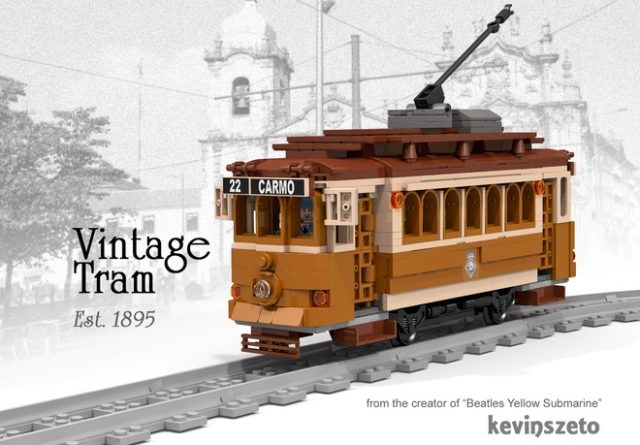 Ce Vintage Tram est inspiré des tramways anciens de la ville de Porto (il a d'ailleurs d'autres projets en cours sur le même thème, avec par exemple le tramway de San Francisco). Avec 664 pieces (sans compter les rails), il est possible de retirer le toit pour accéder à l'intérieur et y asseoir jusqu'à 8 minifigs.
A défaut d'avoir accès au set collector 2016 "Spécial trains" réservé aux employés (le joli LEGO 4002016 50 Years on Track), les fans de trains auront peut-être une chance d'avoir un set un peu différent des trains City habituels.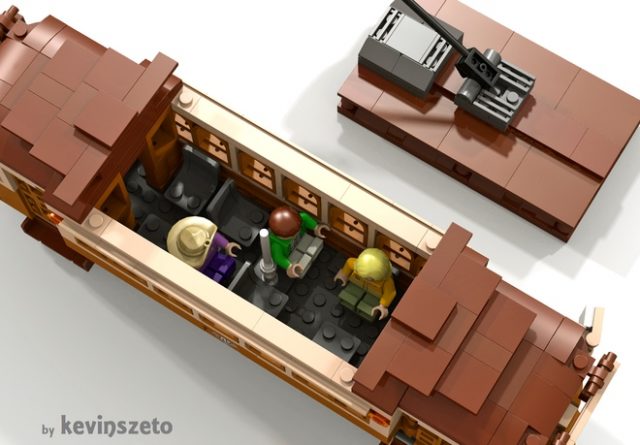 Ce projet sera donc étudié l'an prochain, avec les autres projets de la troisième vague de sélection 2016 (qui court jusqu'à début janvier prochain). Réponse autour de l'été prochain pour savoir si kevinszeto arrivera lui aussi à faire valider par LEGO deux projets différents (après alatariel qui était à l'origine des sets 21302 The Big Bang Theory et 21110 L'institut de recherches).
Pour rappel, les autres projets à avoir atteint les 10000 votes sont le Boat Repair Shop, le "Bus" de la série Marvel's Agents of S.H.I.E.L.D., le Hulkbuster UCS, le LEGO Store Modular Version, le projet Red Dwarf, et le Landrover 4×4.
LEGO Ideas : 10000 votes pour le projet Vintage Tram