La deadline de la seconde phase de review LEGO Ideas 2016 vient de passer, et il y a donc officiellement douze projets à avoir atteint les 10.000 votes sur la période. Douze projets qui ont une chance d'atterrir un jour sur les étagères des LEGO Stores, si LEGO en décide ainsi :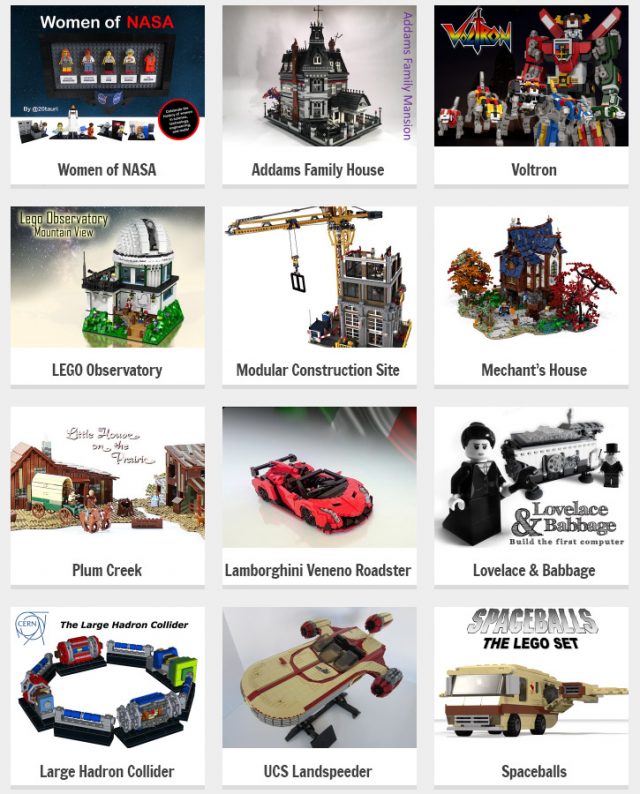 Au programme : Women of NASA, la maison de la Famille Addams, Voltron, LEGO Observatory Mountain View, Modular Construction Site, the Merchant's House, Plum Creek (la Petite Maison dans la Prairie), la Lamborghini Veneno Roadster, Lovelace & Babbage, le Large Hadron Collider, le Star Wars UCS X34 Landspeeder et Spaceballs. Sur lequel/lesquels pariez-vous ?
Aujourd'hui marque donc le lancement de la troisième phase LEGO Ideas 2016, et les projets ont jusqu'au 9 janvier 2017 pour atteindre l'objectif des 10.000 votes et en faire partie.
En attendant, LEGO annonce que les résultats de la première phase de review 2016 seront dévoilés à la fin du mois de septembre. Pour rappel, neuf projets sont en compétition (même si ce concept est tout relatif puisque LEGO peut très bien décider d'en valider plusieurs, comme aucun) :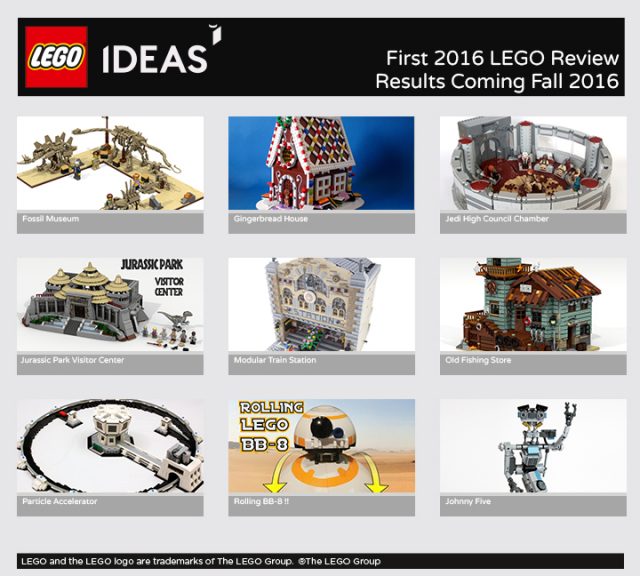 LEGO Ideas : 12 projets pour la seconde phase de review 2016 et prochain verdict fin septembre