Et après la Lamborghini Veneno Roadster, un autre projet se qualifie in extremis pour cette seconde vague de review LEGO Ideas 2016 : le projet en noir et blanc Lovelace & Babbage par Stubot.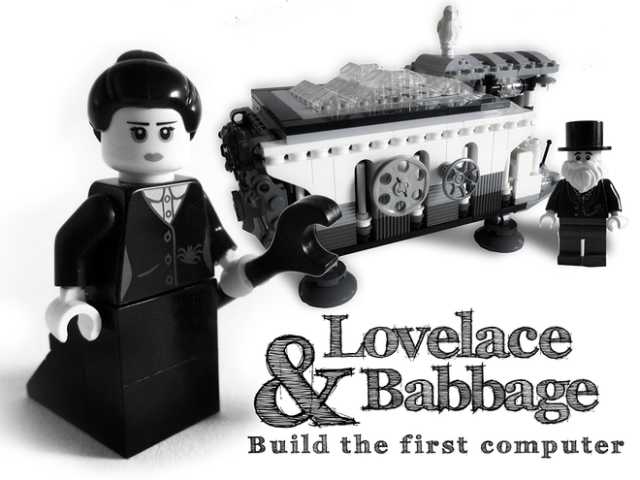 Un nouveau sujet scientifique qui met en avant deux personnalités qui ne sont pas forcément les plus connues, même si elles ont marqué l'Histoire en étant des précurseurs de la science informatique : Ada Lovelace est principalement connue pour avoir réalisé le premier programme informatique, et Charles Babbage fut le premier à énoncer le principe d'un ordinateur (en 1834 !), imaginant la machine analytique, ancêtre de l'ordinateur, sans jamais réussir à la terminer de son vivant.
Ce projet Lovelace & Babbage rejoint les précédents projets de cette seconde vague 2016 à avoir déjà atteint les 10000 votes : Voltron, Spaceballs, la maison de la Famille Addams, the Merchant's House, le Large Hadron Collider et LEGO Observatory Mountain View, le Modular Construction Site, Women of NASA, le Star Wars UCS X34 Landspeeder et la Lamborghini Veneno Roadster.
LEGO Ideas : le projet Lovelace & Babbage atteint les 10.000 votes