Encore un projet de Robert Bontenbal (RobenAnne) à atteindre les 10000 votes sur LEGO Ideas, toujours dans le thème "village de bord de mer", avec cette fois une boutique / centre de plongée et tout ce qu'il faut pour l'équiper.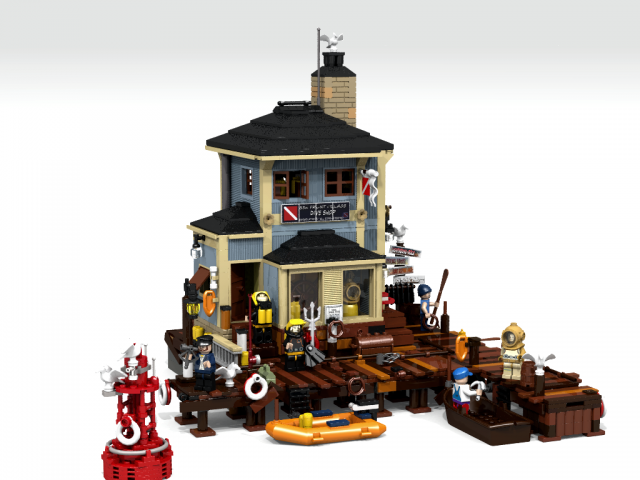 Sur ses six projets postés sur la plateforme, cinq ont donc désormais atteint l'objectif, dont trois pendant cette troisième vague de review 2017. Belle performance. Mais après le génial Old Fishing Store, ces derniers projets devraient logiquement être tous les trois refusés (comme le second, déjà refusé par LEGO sur une précédente vague), l'idée du concept étant justement de promouvoir l'originalité… Ils font en tout cas une belle source d'inspiration pour ceux qui ont envie de s'amuser à étendre leur bord de mer !
Le projet The Dive Shop rejoint dans cette troisième phase de review 2017 les projets Pop-Up Book, Boat House Diner, The Lighthouse et Jaguar E-Type Roadster.
LEGO Ideas : 10000 votes pour la boutique de plongée The Dive Shop, et de cinq pour Robert Bontenbal