Après Star Wars, Pirates des Caraïbes et le récap Super Héros, suite des nouveautés LEGO du second semestre dévoilées lors de la New York Toy Fair 2017 avec les thèmes restants : Creator, Nexo Knights, Architecture, Friends, Elves et Disney. Je mettrai à jour l'article dans le week-end si d'autres visuels intéressants apparaissent.

LEGO City
Le très attendu set LEGO 60153 People pack – Fun at the beach, accompagné du nouveau thème LEGO City avec les explorateurs de la jungle, ainsi qu'une nouvelle édition du thème Gardes-côtes. La liste des sets connus pour l'instant, avec quelques photos prises par Brickshow à la Toy Fair :
60153 People pack – Fun at the beach
60155 LEGO City Advent Calendar
60156 Jungle Buggy
60157 Jungle Starter Set
60158 Jungle Cargo Helicopter
60159 Jungle Halftrack Mission
60160 Jungle Mobile Lab
60161 Jungle Exploration Site
60163 Coast Guard Starter Set
60164 Sea Rescue Plane
60165 4 x 4 Response Unit
60166 Heavy-duty Rescue Helicopter
60167 Coast Guard Head Quarters
60169 Cargo Terminal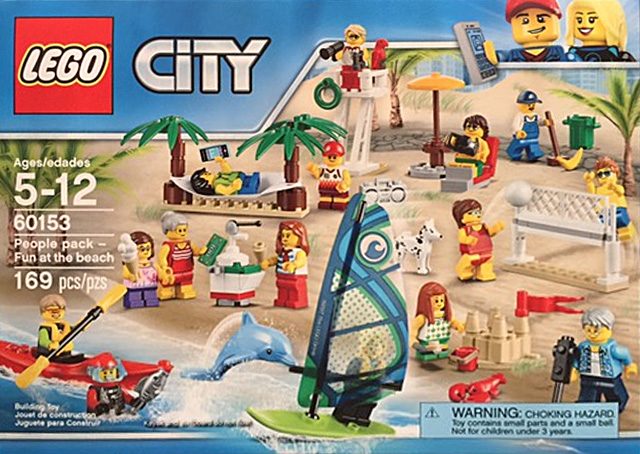 The Brothers Brick a également mis en ligne quelques photos intéressantes, en complément de celles déjà vues en janvier pendant la Nuremberg Toy Fair.
LEGO Creator
La série LEGO Creator 3 en 1, avec trois bâtiments très attendus par les fans de la gamme (ou ceux qui trouvent qu'ils sont une bonne base pour MOCer du Modular), une navette spatiale 3 en 1 à l'échelle minifig et l'habituelle voiture de course, cette fois bleue (il faut bien varier les couleurs) :
31066 Space Shuttle Explorer / 29,99$ – 285 pièces
31067 Poolside Holiday / 59,99$ – 664 pièces
31068 Modern Home / 29,99$ – 356 pièces
31069 Family Villa / 29,99$ – 386 pièces
31070 Turbo Track Racer / 59,99$ – 664 pièces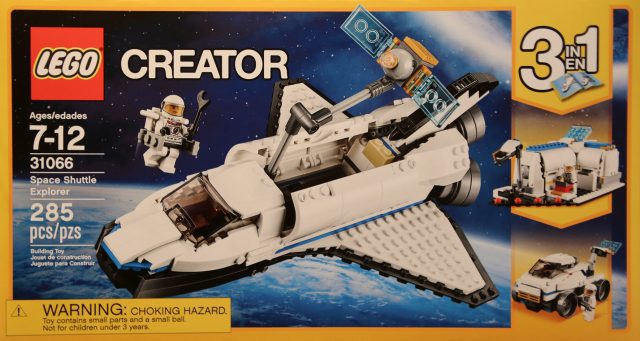 LEGO Nexo Knights
Le thème 2017 avec les monstres de pierre continuera au second semestre avec les sets suivants :
70353 The Heligoyle
70355 Aaron's Rock Climber / 59,99$ – 598 pièces
70356 The Stone Colossus of Ultimate Destruction / 69,99$ – 785 pièces
70357 Knighton Castle / 129,99$ – 1426 pièces
70361 Macy's Bot Drop Dragon / 14,99$ – 153 pièces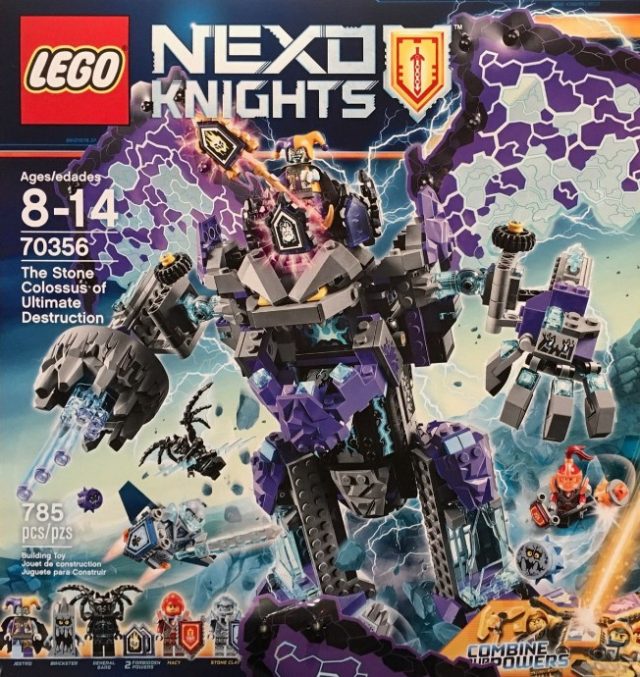 LEGO Architecture
Les deux sets dévoilés lors de la Nuremberg Toy Fair sont à nouveau présents :
21035 Solomon R. Guggenheim Museum / 79,99$ – 744 pièces
21036 Arc de Triomphe  / 39,99$ – 386 pièces
LEGO Friends
Cette année, les vacances seront sous le signe de la mer ou du ski. Les amateurs de Winter Village auront peut-être quand même quelques soucis pour coordonner les couleurs de ces sets avec celles de leur village de Noël…
41315 Heartlake Surf Shop / 19,99$ – 86 pièces
41316 Andrea's Speedboat Transporter / 29,99$ – 309 pièces
41317 Sunshine Catamaran / 69,99$ – 603 pièces
41318 Heartlake Hospital / 99,99$ – 871 pièces
41321 Snow Resort Off-roader / 14,99$
41322 Snow Resort Ice Rink / 29,99$ – 307 pièces
41323 Snow Resort Chalet / 39,99$ – 402 pièces
41324 Snow Resort Ski Lift / 59,99$ – 585 pièces
41239 LEGO Friends Advent Calendar / 29,99$ – 217 pièces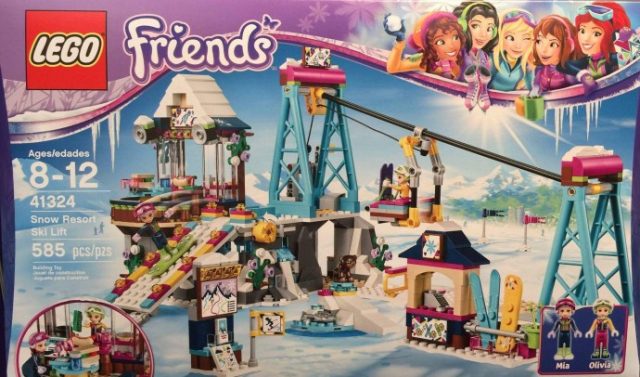 LEGO Elves
Pour les fans de la gamme LEGO Elves, trois sets sont au programme :
41186 Azari and the Goblin Forest Escape / 19,99$ – 145 pièces
41187 Rosalyn's Healing Hideout / 49,99$ – 460 pièces
41188 Breakout from Goblin King's Fortress / 69,99$ – 695 pièces
LEGO Disney
Côté Disney (ex-Disney Princess), LEGO propose la Petite Sirène et Cendrillon :
41145 Ariel and the Magical Spell / 29,99$ – 222 pièces
41146 Cinderella's Enchanted Evening / 39,99$ – 350 pièces
10738 Snow White's Forest Cottage
LEGO Technic
Et pour finir, de nouvelles photos des sets LEGO Technic donc le superbe 6×6 All Terrain Tow Truck (le nounours avec le bandeau de pirate sur le pare-chocs va se vendre une fortune sur Bricklink, vu le prix du set à la base…) :
42068 Airport Rescue Vehicle / 99,99$
42069 Extreme Explore / 179,99$
42070 6×6 All Terrain Tow Truck / 289,99$ – 1862 pièces (Power Functions) prix à confirmer
(visuels recadrés via Brickset, The Brothers Brick et FBTB, ces deux derniers sites couvrant la New York Toy Fair 2017 et ayant donc en prime d'autres photos des sets exposés si vous voulez les voir sous d'autres angles, n'hésitez pas !)
New York Toy Fair 2017 : les nouveautés City, Creator, Nexo Knights, Architecture, Friends, Elves, Disney et Technic