C'est parti pour les nouveautés LEGO 2022 : plus de 100 nouveaux sets débarquent en ce 1er janvier, dont évidemment le nouveau et excellent Modular LEGO Creator Expert 10297 Boutique Hotel et le set LEGO Ideas 21331 Sonic the Hedgehog Green Hill Zone.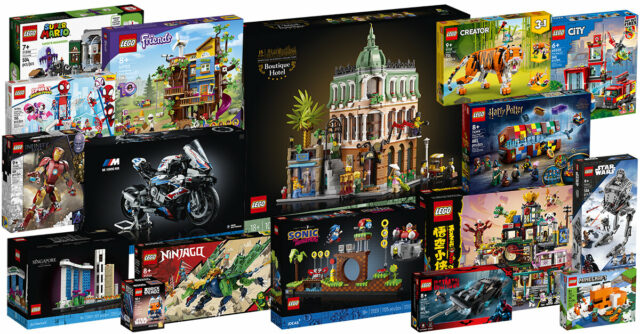 Vous pourrez aussi ajouter à votre collection la nouvelle skyline Architecture 21057 Singapour, la grosse moto Technic 42130 BMW M 1000 RR, les sets The Batman, du Marvel, du Star Wars, et toutes les autres gammes habituelles à retrouver en détail ci-dessous avec mon gros récap. Mention spéciale aussi pour le set Monkie Kid 80036 The City of Lanterns qui devrait avoir un beau succès. La valise personnalisable Harry Potter 76399 Hogwarts Magical Trunk ne sera disponible que le 1er mars.
Du côté des cadeaux, il faudra se contenter des polybags LEGO City 30588 Kids' Playground et LEGO Friends 30416 Market Stall offerts dès 40€ d'achat respectivement dans les gammes City et Friends. Retrouvez tous les détails de ces offres promotionnelles sur la boutique en ligne officielle.
Et place maintenant au gros récap de toutes les nouveautés :
LEGO for Adults 2022
---
LEGO Batman DC Comics 2022
---
LEGO BrickHeadz 2022
---
LEGO Creator 2022
---
LEGO City 2022
---
LEGO Disney 2022
---
LEGO Duplo 2022
---
LEGO Friends 2022
---
LEGO Marvel 2022
---
LEGO Minecraft 2022
---
LEGO Minifigures 2022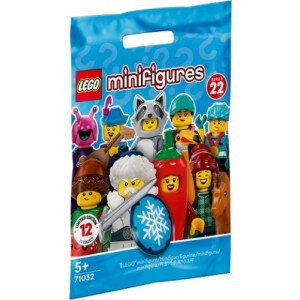 ---
LEGO Monkie Kid 2022
---
LEGO Ninjago 2022
---
LEGO Seasonal 2022
---
LEGO Star Wars 2022
---
LEGO Super Mario 2022
---
LEGO Technic
---
LEGO Dots 2022
Bon shopping, et bonne année !
Les nouveautés LEGO de janvier 2022 sont disponibles : le gros récap