Fin du suspense pour les projets LEGO Ideas qui ont atteint les 10000 votes sur la fin d'année 2016 : il y a en fait deux projets qui ont été validés par LEGO : Ship In A Bottle et Voltron Defender of the Universe, qui feront donc leur entrée dans la gamme officielle LEGO dans quelques mois, le temps que les designers LEGO y apportent les modifications nécessaires pour respecter le cahier des charges de la marque. La commercialisation de ces deux sets est prévue courant 2018.
Ship In A Bottle, The Flagship Leviathan par Jacob Sadovich (la fiche du projet original) :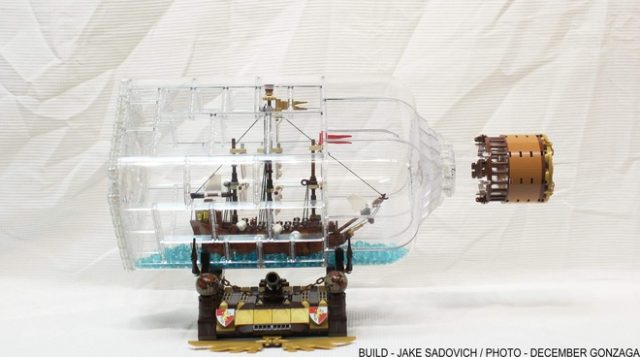 Voltron – Defender Of The Universe par Leandro (la fiche du projet original) :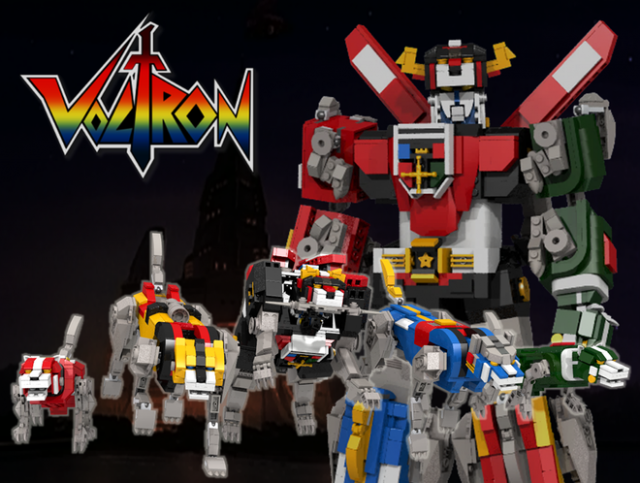 Après les quatre sets de cette année (21308 Adventure Time, 21309 Saturn V, 21310 Old Fishing Store, et le projet Women of NASA qui devrait arriver le 1er décembre prochain), changement complet de style en 2018 pour LEGO Ideas !
Pour rappel, voici les projets qui étaient en lice, en plus de Voltron : Defender of the Universe, rescapé de la phase précédente et pour lequel LEGO avait repoussé la décision de quelques mois, pour une bonne raison visiblement.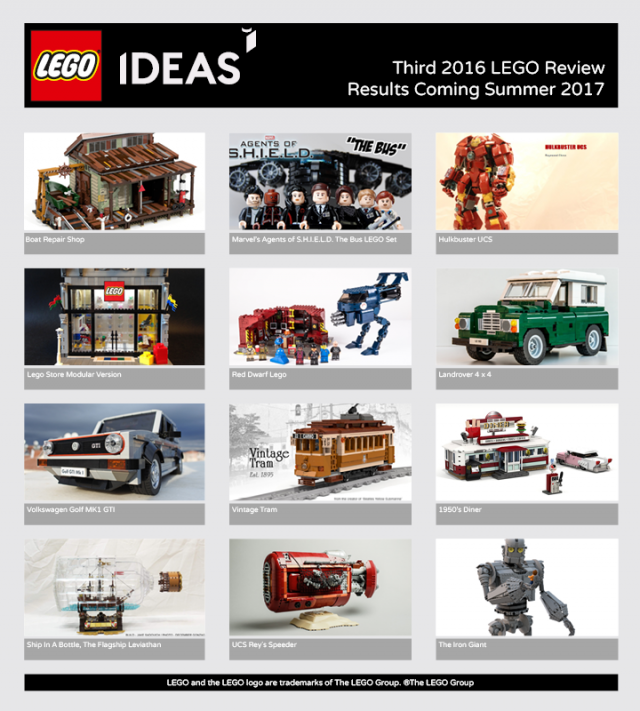 Les regards sont maintenant tournés vers la suite, et plus précisément les 11 projets retenus dans la première vague de sélection 2017 pour lequel le verdict sera rendu à l'automne : The Bluesmobile / Sega Classic Arcade Machines / Quest Builder / Red Arrows Hawk / Venetian Houses / Jeep Wrangler Rubicon / NBC's The Office / Tron Legacy Light Cycle / Mighty Morphin Power Rangers / Surf Rescue / Medieval Watermill. Vous pouvez commencer à prendre les paris.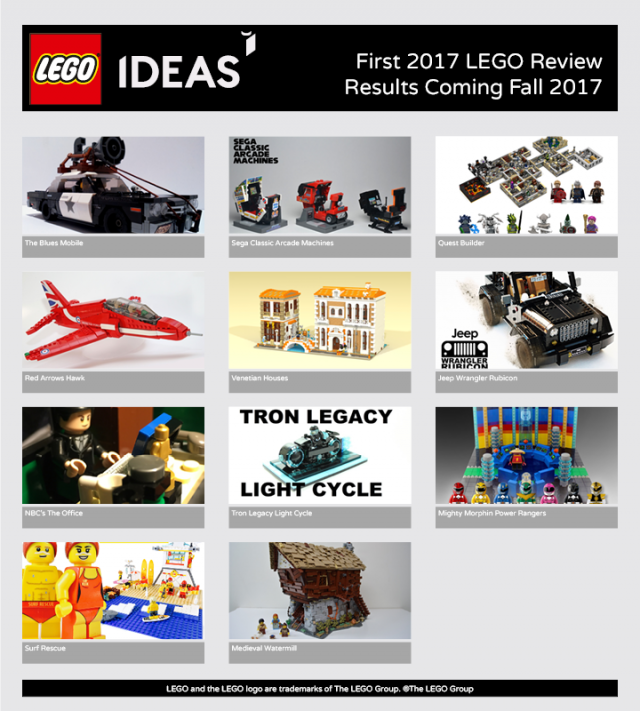 (via le blog LEGO Ideas)
LEGO Ideas : deux projets validés ! Ship in a Bottle et Voltron Defender of the Universe