Bonne nouvelle pour ceux qui se sont lancés dans la collection de Battle Pods, le polybag 5004916 Kai's Dojo Pod sera offert à partir du 14 août prochain en LEGO Store et sur le Shop@Home, pour tout achat de produit de la gamme LEGO Ninjago. La promotion se termine théoriquement le 29 octobre 2017, mais il y a de fortes chances que le cadeau soit épuisé avant vu la durée de l'opération.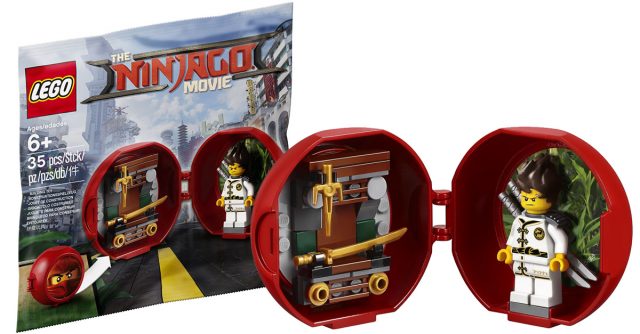 La minifig de Kai n'est pas exclusive à ce Pod (même figurine que dans le 853702 Movie Maker), mais c'est toujours un cadeau sympathique. Par contre, je me demande si nous aurons droit en prime en septembre aux deux polybags The LEGO Ninjago Movie offerts aux américains…
A noter pour les clients VIP : LEGO a lancé une page à cette adresse pour dévoiler régulièrement "du nouveau contenu super cool" sur le film The LEGO Ninjago Movie. Ca ne casse pour l'instant pas trois pattes à un canard, j'espère me tromper mais je sens simplement le minimum syndical, quelques vidéos et fonds d'écran. Dommage, j'espère que LEGO me donnera tort et a prévu un vrai truc "super cool" pour ses clients VIP (on peut rêver…).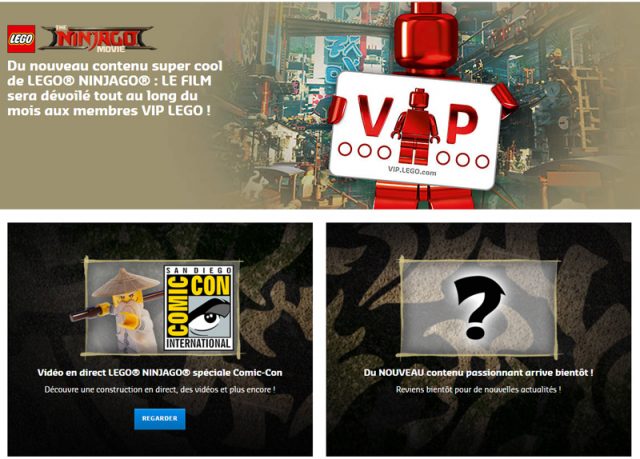 Chez LEGO : polybag 5004916 Kai's Dojo Pod offert à partir du 14 août