Parce que c'est encore loin d'être terminé, nous aurons visiblement également droit à des packs de minifigs tirés du film The LEGO Batman Movie, à l'image de ce que LEGO a déjà l'habitude de sortir pour d'autres gammes (Nexo Knights, Ninjago, City…). Avec au moins un pack "Gentils flics" avec trois membres du GCPD, le Gotham City Police Department (référence LEGO 853651) et un Bat-Signal.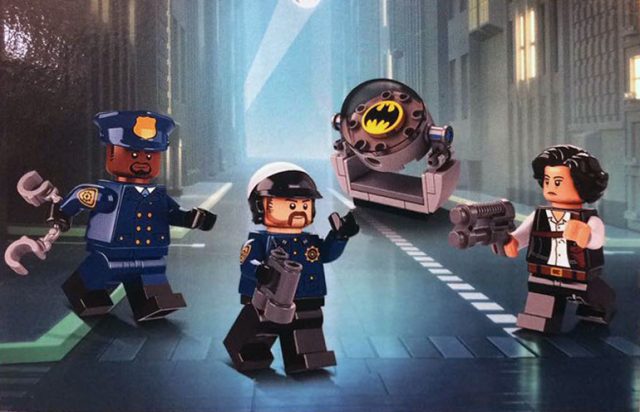 Actuellement en vente à Hong Kong, pas encore d'informations sur sa disponibilité dans nos contrées ni sur un éventuel pack de méchants pour aller en face, même si c'est finalement un peu la série de minifigs à collectionner qui s'en occupe vu le nombre de vilains qu'elle contient (après, je fais confiance à LEGO pour trouver quelques hommes de main anonymes à utiliser pour un tel pack).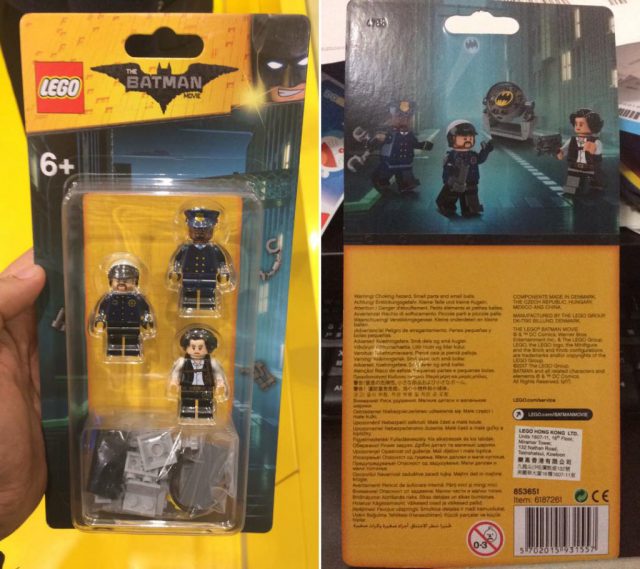 Ceux qui suivent avec attention les différents polybags The LEGO Batman Movie auront remarqué que le Bat-Signal de ce Minifigures Pack est une version très simplifiée de celui du polybag LEGO 5004930 ci-dessous, actuellement offert aux Etats-Unis, avec un support beaucoup plus élaboré.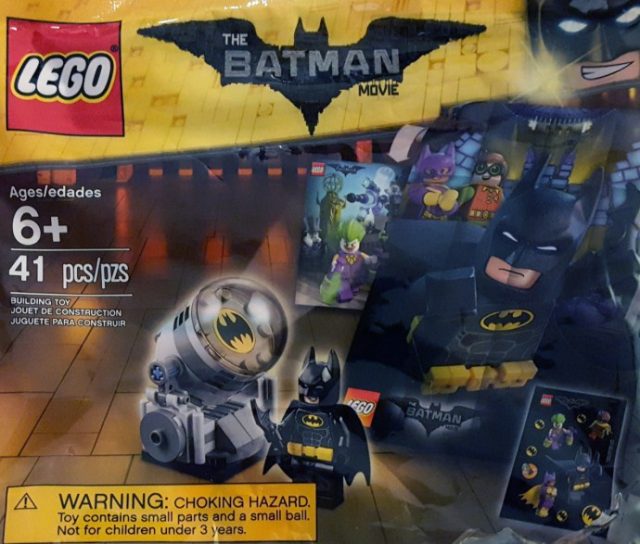 (vu sur Brickfinder)
LEGO 853651 The LEGO Batman Movie Minifigures Pack