Encore un nouveau polybag The LEGO Batman Movie, avec cette Mini Batmobile (référence LEGO 30521, 68 pièces) que LEGO a envoyé à The Brothers Brick. Aucune information pour l'instant sur la façon dont il sera distribué, aux US comme en France.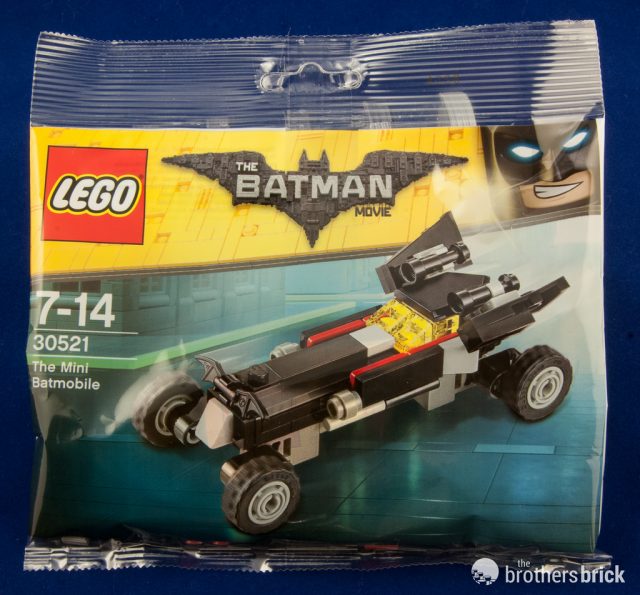 Détail amusant (étant donné qu'il y a rarement beaucoup de fonctionnalités sur ce type de mini polybag), les roues de la Batmobile peuvent être orientées différemment, comme sur le modèle du set 70905 The Batmobile. Et d'ailleurs TBB compare les deux modèles :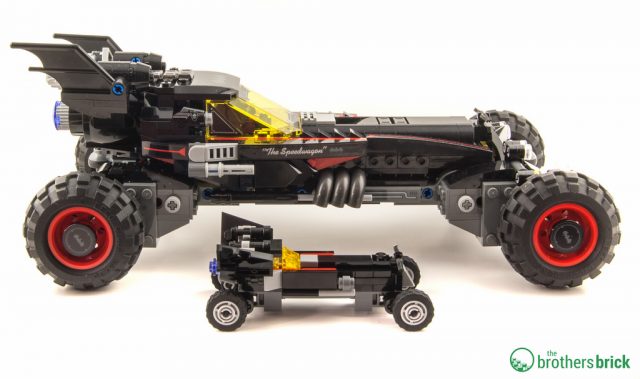 TBB a également reçu le Mini Batwing (référence LEGO 30524, 79 pièces) que nous avions déjà aperçu un peu plus tôt, l'occasion de le voir en meilleure qualité. Rien de fou à relever sur ce modèle, qui fera surtout le bonheur des collectionneurs complétistes.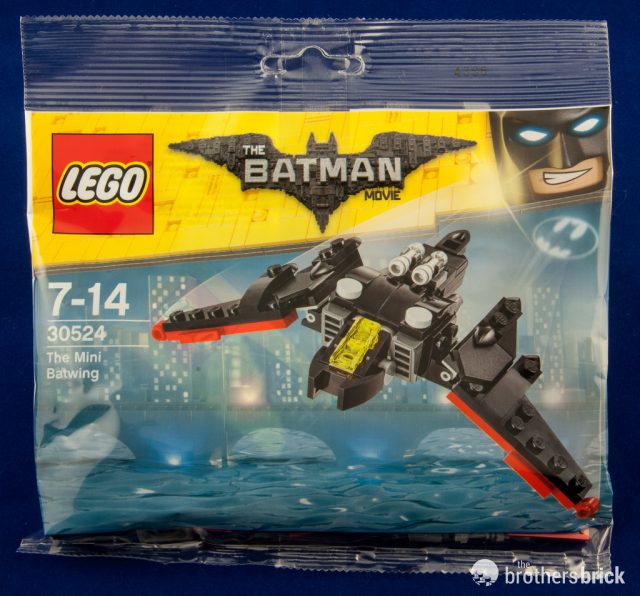 Pour rappel, voici les autres polybags The LEGO Batman Movie connus pour l'instant :
Polybag LEGO 30521 The LEGO Batman Movie Mini Batmobile