Voici le premier visuel du set 76046 Heroes of Justice : Sky High Battle tiré du futur film Batman V Superman : Dawn of Justice.
On y retrouve un Batwing et un (mini) hélicoptère de LexCorp, mais surtout 5 minifigs dont la Sainte Trinité DC Comics : Batman, Superman (avec une nouvelle coupe de cheveux, sans la petite mèche) et Wonder Woman, accompagnés de Lois Lane et Lex Luthor qui peut être vu avec ses cheveux dans l'hélicoptère mais chauve dans la présentation des minifigs en bas de la boîte.
Ce set devrait être commercialisé à 69.99€, si on en croit les prix qui avaient fuité sur Amazon.de.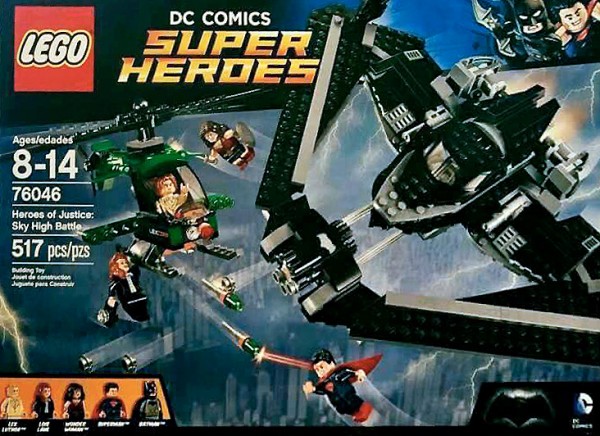 (trouvé sur reddit)
Pour ceux qui veulent un meilleur aperçu de Wonder Woman, Brick Heroes a mis en lignes 2 photos de la minifig :
76046 Sky High Battle : premier visuel et gros plan sur Wonder Woman