Et pour continuer avec le jeu LEGO Dimensions, j'en profite pour poster les premiers visuels des autres packs LEGO Dimensions découverts la semaine dernière et que je n'avais pas encore eu le temps de partager. Vous les avez peut-être déjà vus, ces visuels sont tirés d'un livret d'instructions mis en ligne par LEGO. On trouve un peu de tout : du Jurassic World, du Scooby-Doo, du Doctor Who, des Simpsons et même du Portal 2 !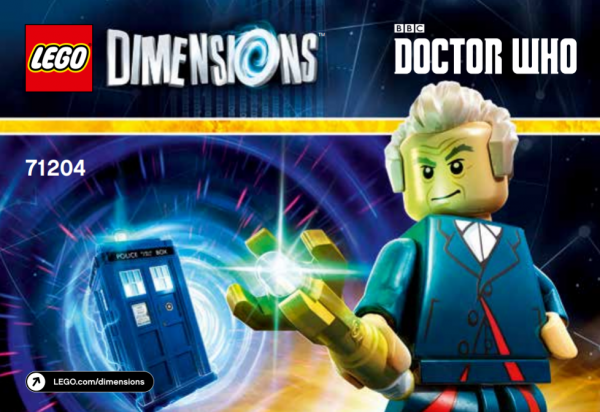 Team Packs :
Jurassic World avec les minifigs Owen et soldat ACU (71205)
Scooby-Doo avec les minifigs Sammy et Scooby-Doo (71206)
Ninjago (71207)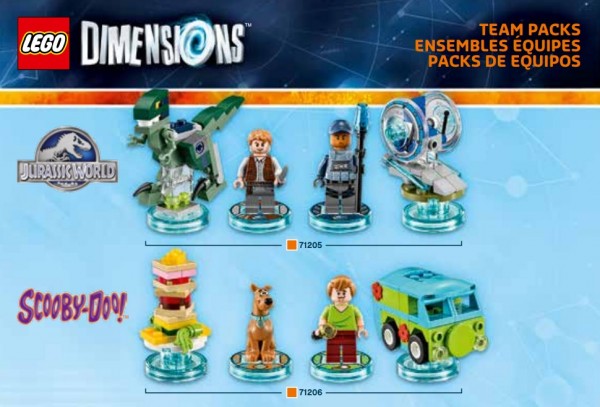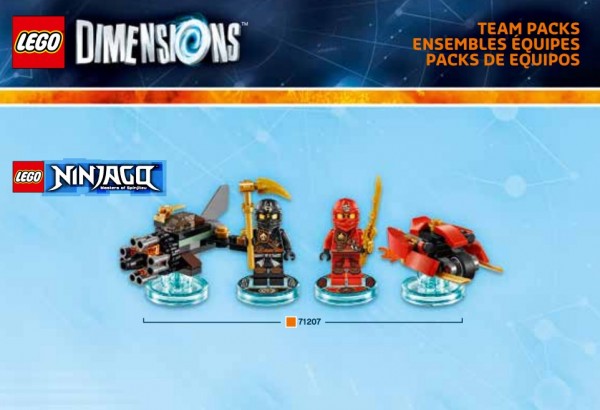 Level Packs :
Back to the Future avec la minifig de Marty McFly (71201)
The Simpson avec la minifig de Homer (71202)
Portal 2 avec la minifig de Chell (71203)
Doctor Who avec la minifig de Peter Capaldi (71204)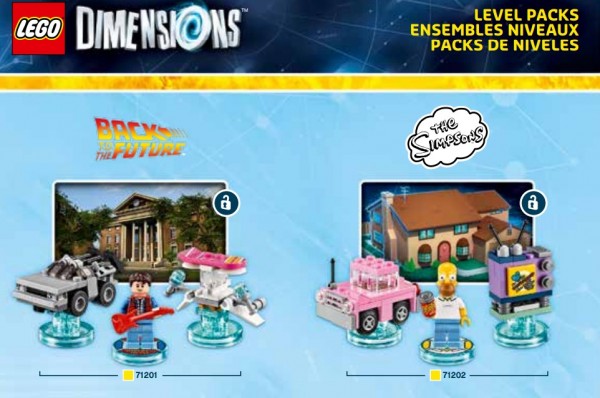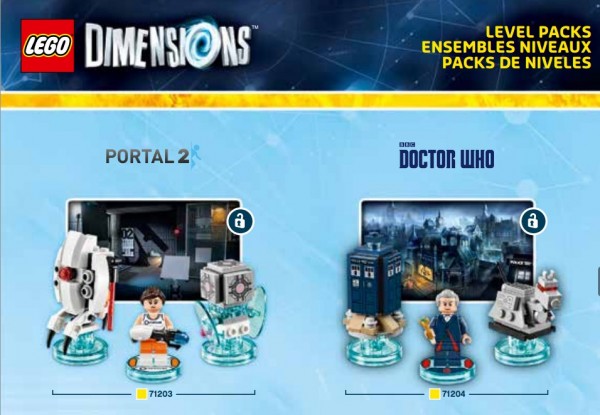 Fun Packs :
Il y a 18 Fun Packs LEGO Dimensions, je vous laisse les (re)découvrir !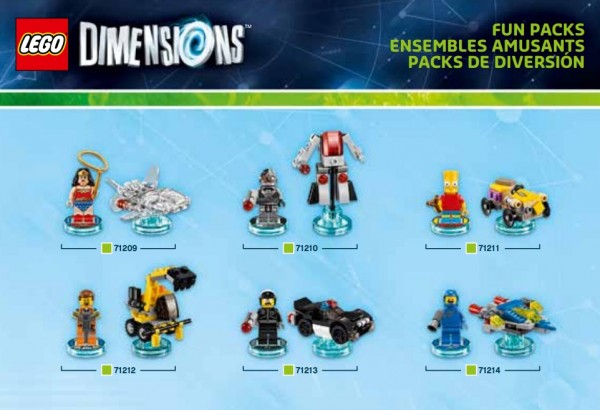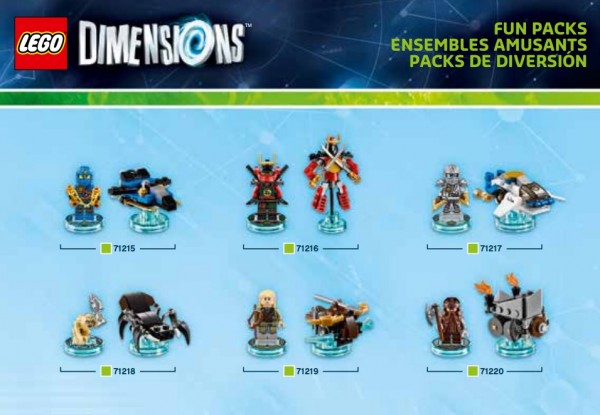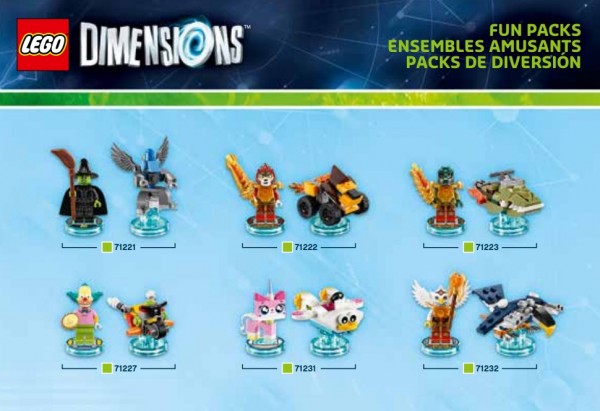 (via Brickset)
Packs LEGO Dimensions : Dr Who, Portal, Jurassic World, The Simpsons et Scooby-Doo