C'est Amazon Japan qui dévoile les visuels officiels du nouveau set LEGO Batman 76240 Batmobile Tumbler (2049 pièces), remake de la référence LEGO DC Comics 76023 The Tumbler sortie en 2014.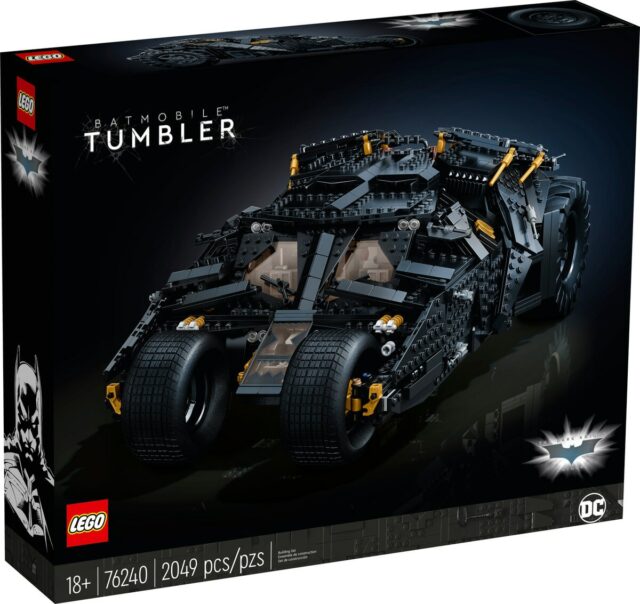 Deux minifigs sont fournies, comme à l'époque : Batman et The Joker, sur un petit stand semblable à celui des sets 76139 1989 Batmobile et 76161 1989 Batwing. Un socle rotatif est également prévu pour exposer le Tumbler.
Côté dimensions, comptez 45 cm de longueur par 25 cm de largeur et 16 cm de hauteur, soit quasiment les mêmes dimensions que la précédente version (40 cm de long, 24 cm de large et 15 cm de haut). Vous pouvez retrouver en bas de l'article ma comparaison avec le modèle 76023 The Tumbler de 2014 si vous voulez regarder les différences.
Sortie attendue le 1er novembre 2021 au prix de 229,99€.
*** Mise à jour : le set est maintenant en ligne sur le Shop officiel LEGO, j'ai mis à jour l'article avec les visuels HD.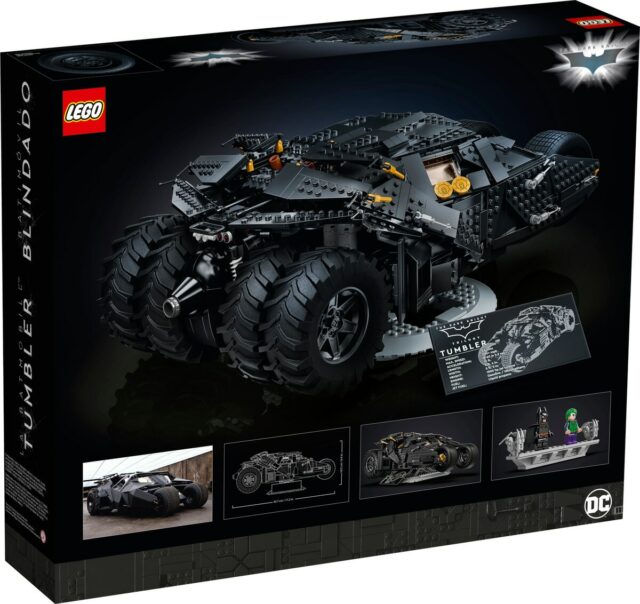 Nouveauté LEGO DC Comics 76240 Batmobile Tumbler : les visuels officiels !