Le mini set LEGO 40417 Year of the Ox est à nouveau offert dès 85€ d'achat sans restriction de gamme. Offre valable sur la boutique en ligne, jusqu'au 16 mai prochain ou dans la limite des stocks disponibles.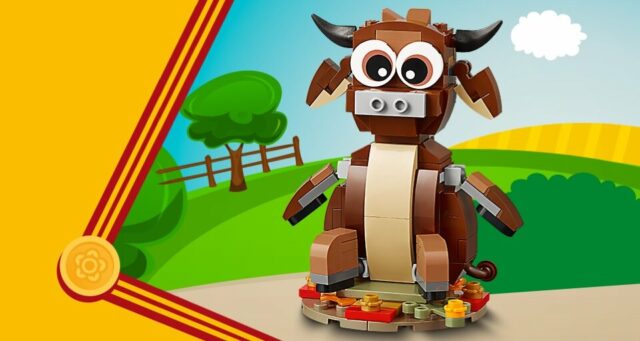 Ce petit animal très cartoon fait partie de la série des signes du Zodiaque chinois que LEGO produit depuis 2016. Il vient célébrer l'année du Buffle de Métal et a déjà été offert en février 2021 chez LEGO.
> Rendez-vous sur le Shop officiel LEGO pour en profiter.
Chez LEGO : le mini set 40417 Year of the Ox à nouveau offert dès 85€ d'achat