Le set LEGO Movie 70840 Welcome to Apocalypseburg (3178 pièces, 299,99€) est maintenant disponible sur le Shop LEGO et en LEGO Store en avant-première pour les clients LEGO VIP.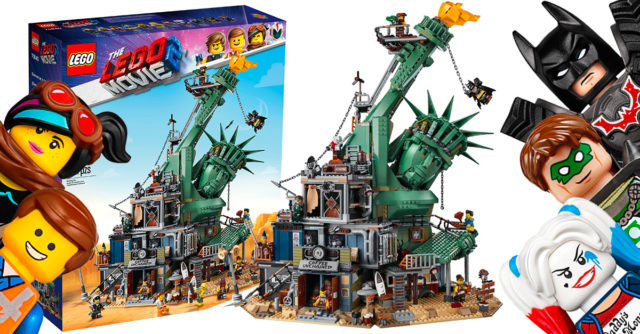 A l'intérieur de cette grosse boite, un gros morceau de Statue de la Liberté avec pour une fois une promesse de jouabilité à 360°, et 12 nouvelles figurines Emmet, Lucy, Batman, Flic griffonnant, Harley Quinn, Green Lantern, Le mec de « Où est mon pantalon ? », Larry le Barista, Dave la tronçonneuse, Mo-Hawk, Roxxi et Fuse.
Si vous n'êtes pas encore VIP, l'inscription est gratuite à cette adresse. Le set sera ensuite disponible pour tout le monde à partir du 1er février prochain.
Et pour rappel, un événement spécial est prévu ce mercredi 16 janvier 2019 au LEGO Store des Halles de 12h00 à 15h00 : les designers du set (Justin Ramsden & Paul Constantin Turcanu) viendront dédicacer votre boite (deux maximum par personne).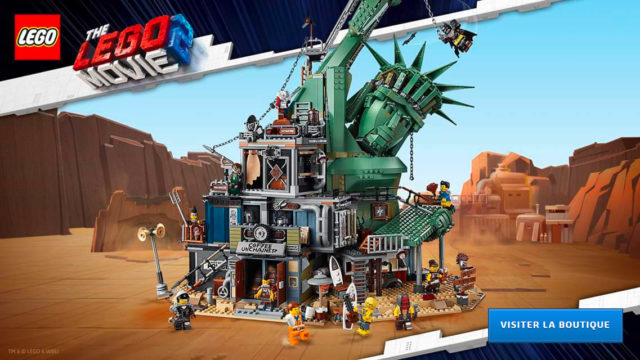 Le set LEGO Movie 70840 Welcome to Apocalypseburg est maintenant disponible !