Bonne nouvelle si vous avez aimé les trois sets exclusifs LEGO SDCC 2018 vendus aux heureux chanceux tirés au sort pendant le San Diego Comic Con : seul le (joli) packaging est vraiment exclusif, et les instructions sont maintenant en ligne chez LEGO, avec l'inventaire des pièces nécessaires. Et cerise sur le gâteau, il n'y a pas non plus de minifig inédite !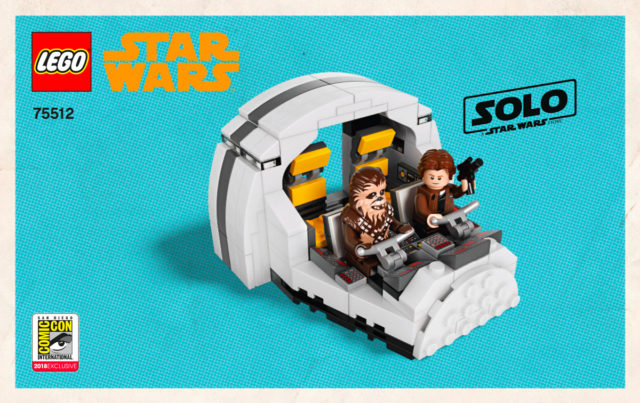 LEGO Star Wars 75512 Millennium Falcon Cockpit (instructions à cette adresse) : Han Solo et Chewbacca sont dans le set LEGO 75212 Kessel Run Millennium Falcon.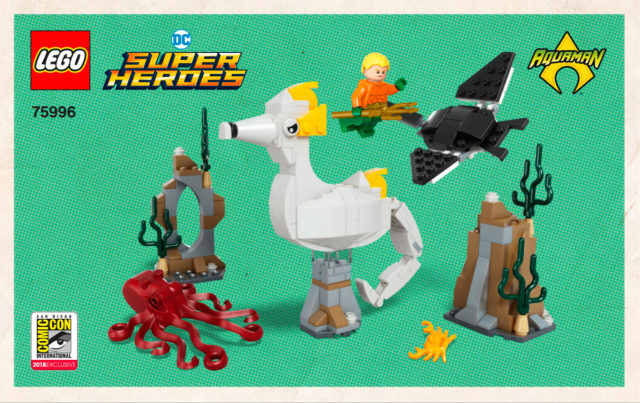 LEGO DC Comics 75996 Aquaman and Storm (instructions à cette adresse) : le corps et la tête d'Aquaman sont ceux de la version « classique », présente dans les sets LEGO 76000 Arctic Batman vs. Mr. Freeze, LEGO 76027 Black Manta Deep Sea Strike et surtout dans le pack LEGO Dimensions 71237 (9,99€).
Pour les cheveux, cette coiffure en bright yellow n'est disponible pour l'instant que dans le set DC Super Hero Girls LEGO 41231 Harley Quinn to the Rescue. Il sera aussi sur le Draco Malfoy du nouveau set Harry Potter LEGO 75954 Hogwarts Great Hall et, beaucoup plus simple, dans le sachet Draco Malfoy de la série de minifigs à collectionner LEGO 71022 Harry Potter & Fantastic Beasts.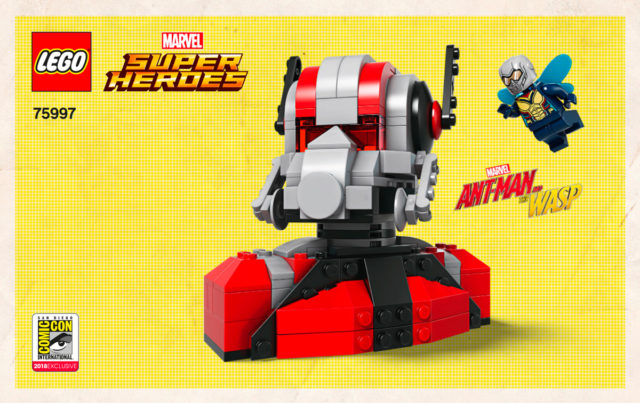 LEGO Marvel 75997 Ant-Man and The Wasp (instructions à cette adresse) : la Guêpe vient du set LEGO 76109 Quantum Realm Explorers.
(vu sur Promobricks)
Sets exclusifs LEGO SDCC 2018 : les instructions sont disponibles