Comme ces dernières années, Toys R Us proposera dans le cadre de son opération Bricktober 2018 des packs exclusifs de quatre minifigs, avec les licences Harry Potter, Marvel Avengers Infinity War et Ninjago Sons of Garmadon.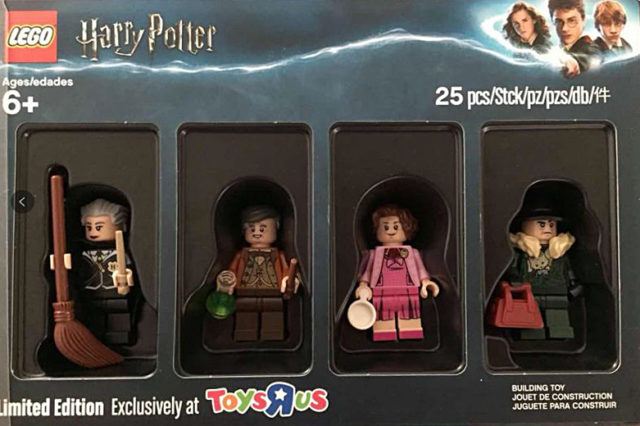 Chez Harry Potter, nous obtiendrons de gauche à droite Rolanda Hooch (Renée Bibine), Horace Slughorn, Dolores Umbridge (Dolorès Ombrage) et Boggart Snape (Rogue version Épouvantard déguisé). Si cela fait comme les batsuits The LEGO Batman Movie de l'an dernier, il y a de fortes chances que ces figurines restent exclusives et ne se retrouvent pas dans les autres sets de la gamme.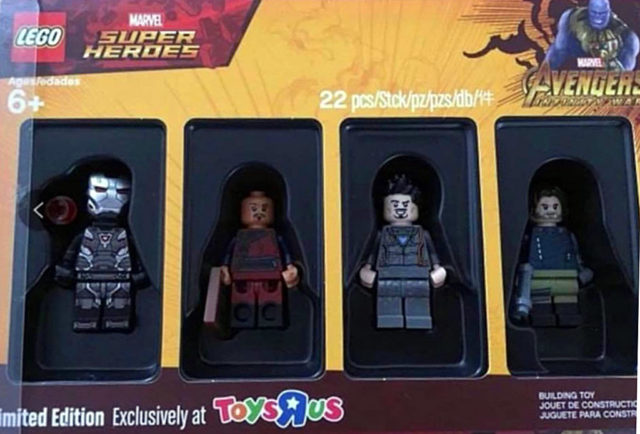 Du côté des Avengers : War Machine, Wong, Tony Stark et Bucky Barnes (White Wolf).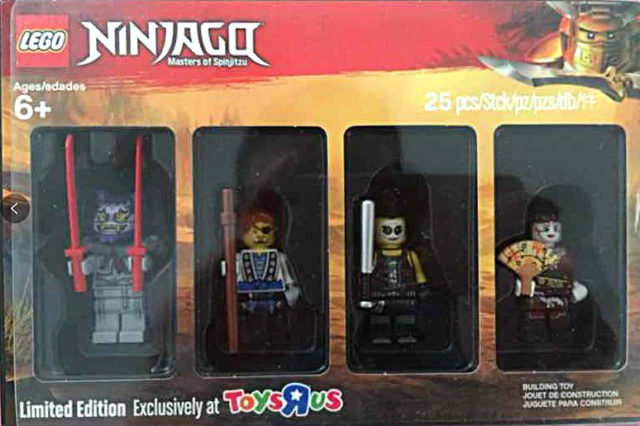 Et pour Ninjago, quelques personnages pour compléter les boites.
Ces packs de minifigs étaient vendus l'an dernier 14,99€ pièce, ou offerts dans le cadre d'une opération promotionnelle à partir de 70€ d'achats. Même si Toys R Us est en difficulté et a fermé ses magasins aux Etats Unis et en Angleterre, ceux des autres pays ont trouvé (ou cherchent encore) des repreneurs, et il y a donc un bon espoir de voir ces packs en France en fin d'année, comme pour les précédentes séries. Affaire à suivre !
Mise à jour août 2018 : ils arrivent visiblement bientôt, avec un quatrième pack Jurassic Park / Jurassic World !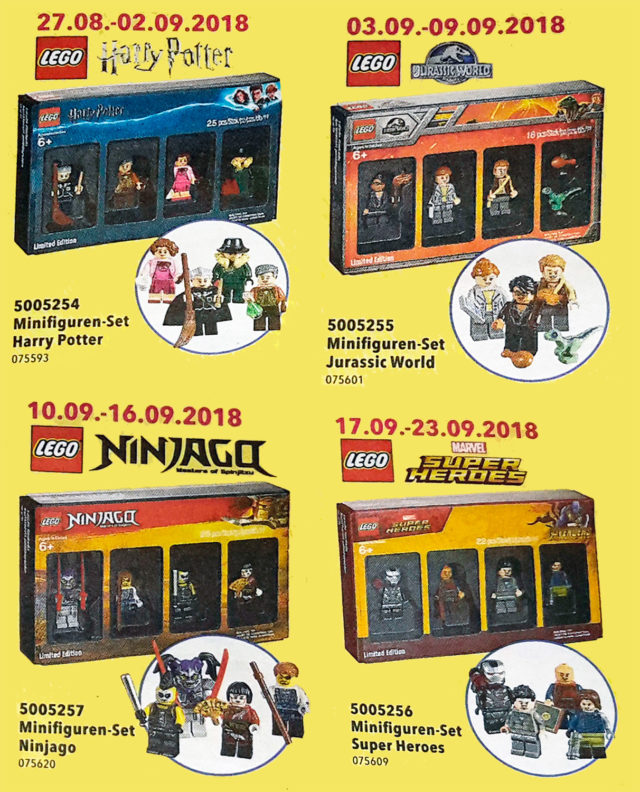 Packs de minifigs exclusifs Toys R Us Bricktober 2018 : Harry Potter, Avengers Infinity War et Ninjago