---
Fin du suspense ! Après Vixen côté DC Comics, nous connaissons désormais l'identité de la minifig exclusive Marvel du San Diego Comic Con 2017 via le communiqué de presse LEGO : il s'agit donc de Deadpool Duck, croisement totalement improbable entre Deadpool et Howard the Duck.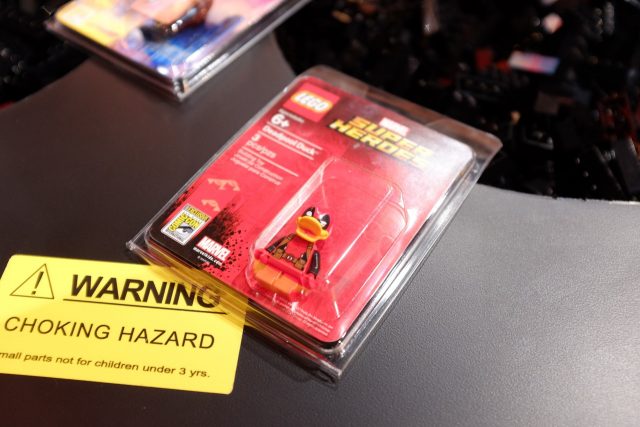 LEGO va visiblement rentabiliser le moule de Donald pour ce Deadpool the Duck ! Et pour ceux qui se posent la question, le torse n'est pas le même que celui de la minifig officielle Deadpool sortie il y a quelques années. Voici les visuels officiels :
Ci-dessous la couverture de la série de comics dont il est le héros. Et une rapide recherche Google devrait bien vous faire rire, la série a l'air méchamment déjantée…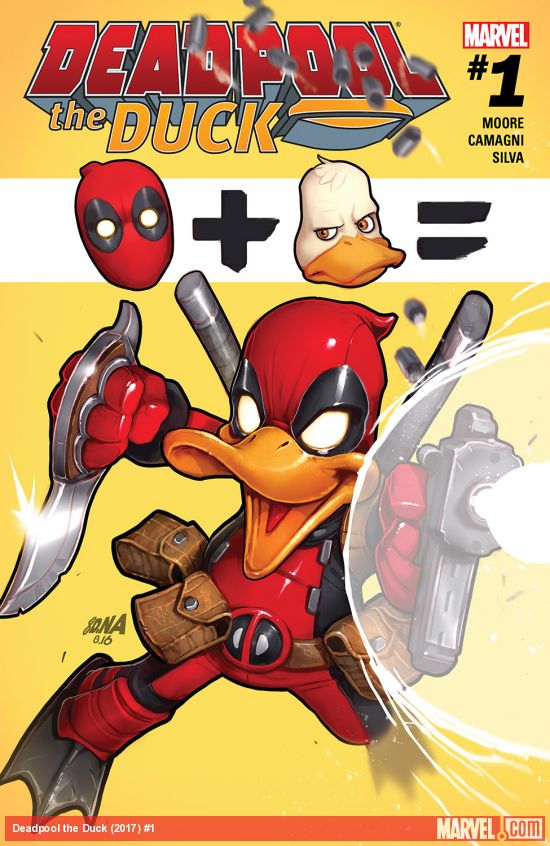 Jours pairs pour Marvel, la figurine sera distribuée (toujours par tirage au sort) les 20 et 22 juillet prochains, et il sera également possible d'en gagner via le twitter officiel de LEGO pendant l'événement, si vous avez (énormément) de chance.
Et pour les autres qui voudraient l'ajouter à leur collection, il faudra guetter eBay. Comme chaque année, les minifigs exclusives s'y revendent environ 200€ pièce. Et comme chaque année, certains ont déjà lancé des précommandes…
Minifig exclusive LEGO SDCC 2017 : Deadpool Duck côté Marvel !