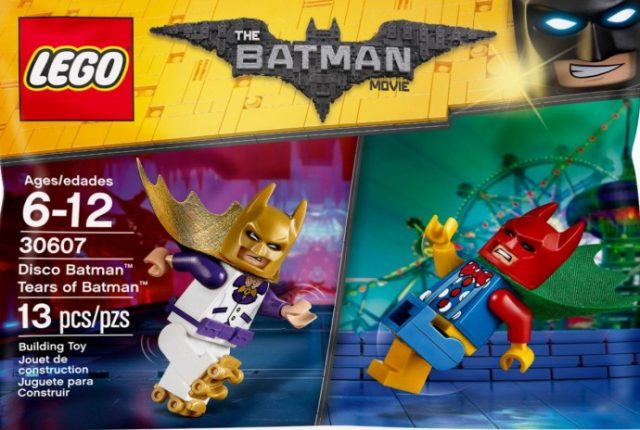 C'est parti pour le premier polybag The LEGO Batman Movie avec ce très réussi polybag LEGO 30607 Disco Batman & Tears of Batman offert dès 55€ d'achat sans restriction de gamme, et ses deux Batman colorés aux costumes aussi inédits que loufoques.
Pour en profiter, rendez-vous en LEGO Store et sur le Shop@Home. L'offre est valable du 6 au 26 février, mais c'est comme toujours dans la limite des stocks disponibles et je ne suis pas sûr que le stock dure jusqu'au bout, donc ne tardez pas trop si vous voulez ajouter ces deux Batman à votre collection.
Bonus : si vous vouliez acheter la Batmobile 70905 et le Joker Lowrider 70906, LEGO propose actuellement un pack avec les deux sets (référence 5005345) qui permet de bénéficier de 10€ de réduction !
Et si vous avez voulez (re)voir ma review de ce polybag et de ces deux super héros aux antipodes de l'image traditionnelle du Dark Knight tout de noir vêtu, vous la retrouverez à cette adresse.
Chez LEGO : polybag 30607 Disco Batman & Tears of Batman offert dès 55€ d'achat