Après des idées de leurs prix, les premiers visuels des trois sets LEGO prévus pour accompagner le film Marvel Guardians of the Galaxy vol.2 ont fait leur apparition avec cette photo d'un catalogue ou livret d'instructions.
Mise à jour : visuel retiré à la demande de LEGO, mais les visuels officiels ont été mis à jour sur Amazon Allemagne et UK.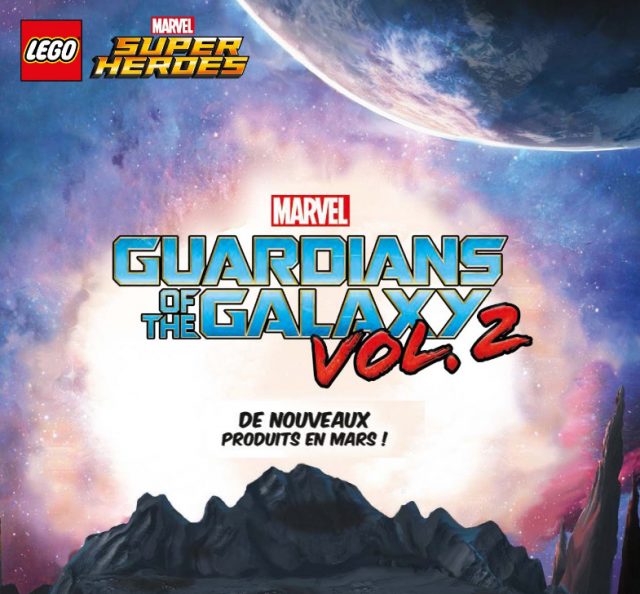 Cela permet de confirmer que LEGO profitera bien de la sortie de ce second opus pour proposer une nouvelle version du vaisseau Milano (après le set 76021 The Milano Spaceship Rescue en 2014), et qu'il faudra (comme on pouvait s'y attendre) acquérir les trois sets pour obtenir la totalité de l'équipe des Gardiens de la Galaxie.
D'après l'image ci-dessus, les minifigs devraient donc être :
76079 Ravager Attack avec Taserface, Mantis et Rocket Raccoon
76080 Ayesha's Revenge avec Ayesha, Yondu, Star-Lord et Baby Groot
76081 The Milano vs the Abilisk avec Nebula, Gamora, Drax, Star-Lord et Baby Groot
(vu sur Reddit)
LEGO Marvel Guardians of the Galaxy vol.2 : premiers visuels