Premier jour du mois de décembre, c'est le coup d'envoi des calendriers de l'avent (sauf pour ceux qui attendent que Saint Nicolas passe, le 6 décembre…) ! Et plutôt que d'en acheter un tout fait (qu'il contienne des LEGO ou des chocolats), si vous le construisiez vous-même comme Palixa And The Bricks ?
Je ne sais pas ce que cachent les cases de ce calendrier de l'avent brick-built, mais j'adore son principe avec le petit chalet à son sommet et le traîneau du Père Noël : une décoration qui irait parfaitement avec un petit village de Noel, pour ceux qui aiment bien assembler leur Winter Village à l'occasion des fêtes de fin d'année !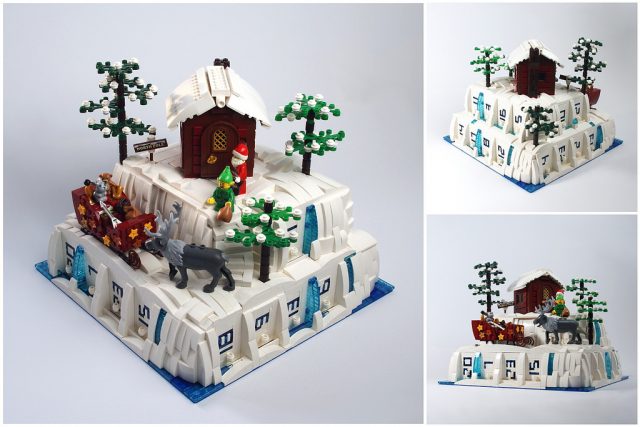 Calendrier de l'avent : et si vous le construisiez ?