Nouveau mois, nouveau cadeau en LEGO Store et sur le Shop@Home : le polybag Mr Freeze (référence LEGO 30603 / ma review à cette adresse !) est offert tout le mois d'avril (ou tant qu'il reste du stock…).
Théoriquement (d'après le Store Calendar), ce polybag devait être offert dès 55€ d'achat dans la gamme LEGO DC Comics Super Heroes mais il est actuellement automatiquement ajouté au panier sans restriction de gamme. Et ce n'est a priori pas un bug, tant mieux ! Mais les stocks risquent de s'épuiser très rapidement du coup… Pour en profiter, rendez-vous sur le Shop@Home.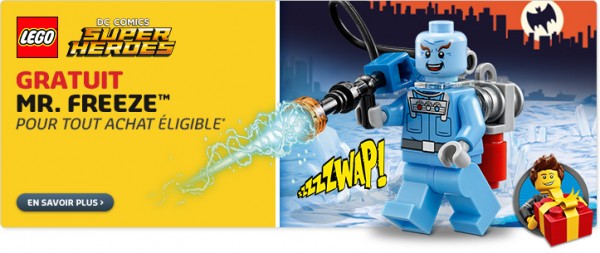 L'occasion par exemple de craquer pour la Batcave 66 (289,99€) ou les très réussis Mighty Micros (9,99€ chacun) ! Ou bien, pour rester dans l'actualité cinéma du moment, pour les sets Batman v Superman : 76044 Clash of the Heroes (14,99€), 76045 Kryptonite Interception (37,99€) et 76046 Heroes of Justice : Sky High Battle (74,99€).
Et sinon, aujourd'hui sort le set LEGO Ideas 21305 Labyrinthe au prix de 74,99€. : pour ceux qui l'attendaient, c'est par ici que ça se passe.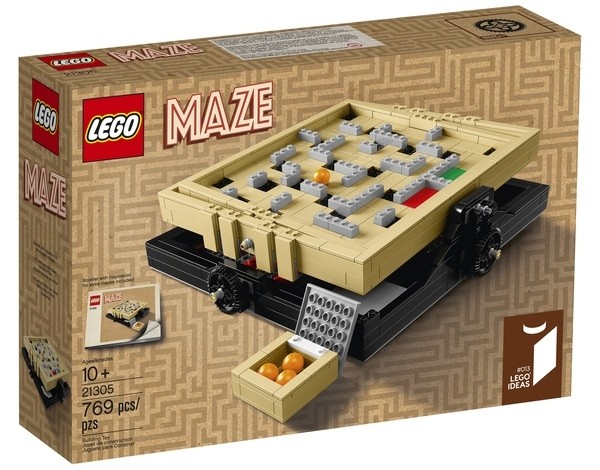 A noter aussi, du 1er au 30 avril 2016 :
50 points VIP supplémentaires offerts pour l'achat des sets LEGO Elves 41073 Naida's Epic Adventure Ship et 41078 Skyra's Mysterious Sky Castle
et pour ceux qui ont eu le calendrier officiel LEGO 2016 en fin d'année dernière, 100 points VIP bonus offerts pour tout achat LEGO. N'oubliez pas le petit coupon du calendrier, c'est toujours bon à prendre !
En avril sur le Shop@Home : le polybag Mr Freeze offert dès 55€ d'achats