Fin du suspense autour du set exclusif qui sera disponible en avant première pour les clients VIP du 17 au 29 février, avant d'être disponible pour tous dès le 1er mars 2016. Il devrait s'agir du set 76052 Batman Classic TV Series Batcave dont les premières photos de la boîte viennent de faire leur apparition (un peu retouchées par mes soins, c'est si compliqué de prendre une photo nette ??).
MISE A JOUR : le set contient 2526 pièces pour un prix de $270 aux US… Qui mise sur un 299€ en France ?…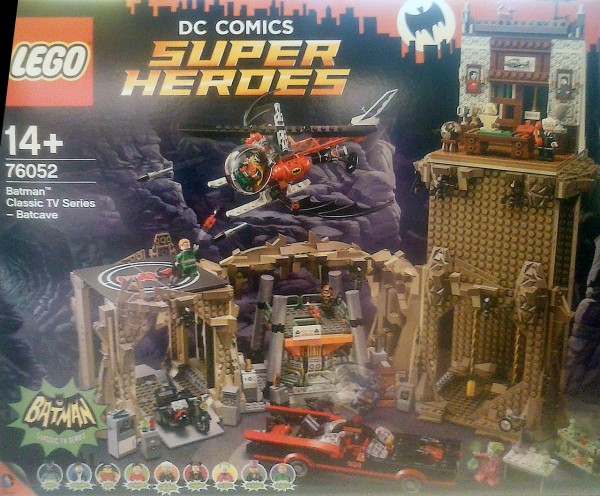 De nombreuses minifigs au programme puisque sont apparemment prévus Batman, Robin, Bruce Wayne (Adam West), Dick Grayson (Burt Ward), Alfred Pennyworth, The Joker, The Riddler, The Penguin et Catwoman.
Pas de minifig de Mr Freeze, vraisemblablement réservé pour un polybag.
En plus d'un morceau de manoir avec accès à la batcave, nous aurons droit à la Batmobile, un Batcopter et une Batmoto avec side car pour Robin.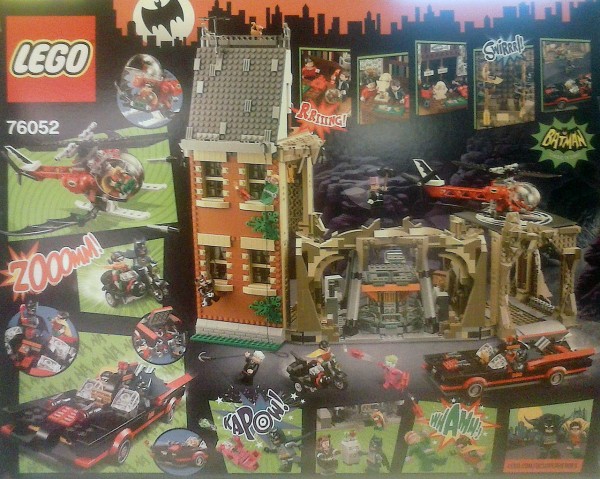 Je vous tiendrai évidemment informés dès l'annonce officielle de LEGO avec de meilleurs visuels.
(vu sur Facebook)
76052 Batman Classic TV Series Batcave : premier aperçu !