Après la mise en ligne d'un mini film LEGO « the Battle of Hoth » qui ressemblait fortement à un teaser d'un potentiel nouveau set LEGO Star Wars Hoth Echo Base, nous n'avions malheureusement pas eu d'autres pistes pour infirmer ou confirmer la rumeur.
Une mise à jour de la base de données de Brickset relance les rumeurs : un nouveau set 75098 y est référencé, à un prix de $249.99 et avec une boîte de dimensions identiques à celles du Village Ewok (10236)… Le nombre de pièces devrait donc être proche des 1990 du Village Ewok. Et ce set devrait être une exclusivité LEGO Store / Shop@Home.
Les rumeurs repartent donc de plus belle autour d'un gros playset Hoth Echo Base présentant non seulement l'entrée de la base et une salle de contrôle, mais peut-être aussi la grotte du Wampa et au moins un Snowspeeder afin d'atteindre 2000 pièces… Il va falloir attendre encore un peu pour savoir ce que contiendra ce set mystère et s'il s'agit bien de l'Echo Base !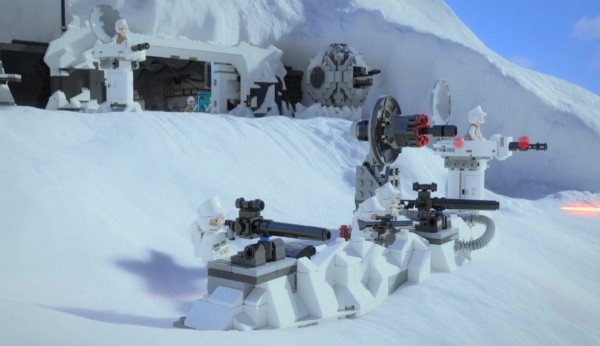 LEGO Star Wars Hoth Echo Base : bientôt la confirmation ?