Il y aura au moins un set Doctor Strange in the Multiverse of Madness dans la gamme LEGO Marvel 2022 avec la référence LEGO 76205 Gargantos Showdown (264 pièces). Au programme : Doctor Strange, Wong et America Chavez face au monstre marin Gargantos.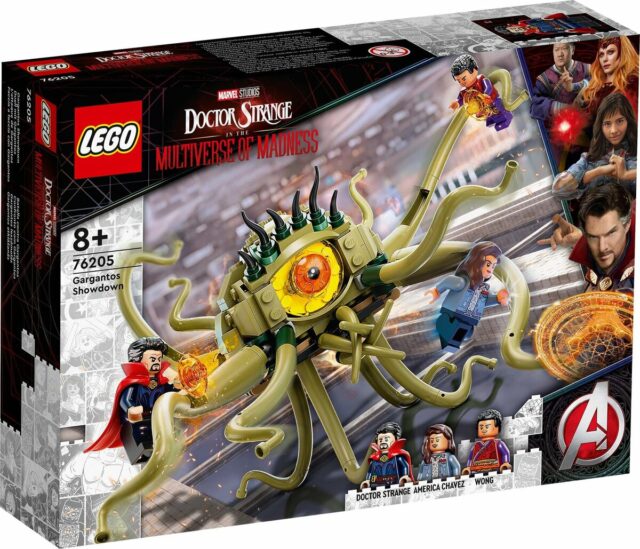 Le film sortira au cinéma le 4 mai 2022 en France (normalement).
La fiche produit devrait très prochainement être en ligne sur le Shop officiel, cela permettra de confirmer la date de commercialisation de la boite et son prix. On notera au passage que Doctor Strange porte la nouvelle cape rigide vue récemment dans le set LEGO 76185 Spider-Man at the Sanctum Workshop (39,99€).
Nouveauté LEGO Marvel 2022 Doctor Strange in the Multiverse of Madness : 76205 Gargantos Showdown