Les deux sets LEGO Marvel basés sur le film Shang-Chi and the Legend of the Ten Rings (Shang-Chi et la Légende des Dix Anneaux, sortie le 1er septembre prochain au cinéma) sont désormais disponibles sur le Shop officiel LEGO, avec un jour de décalage par rapport au reste des nouveautés :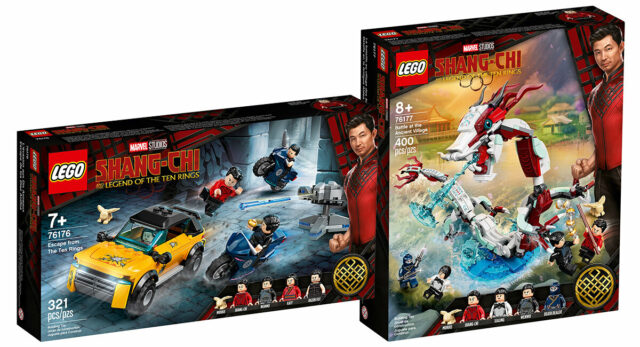 Il faudra attendre la sortie du film au cinéma pour y voir l'importance des scènes représentées ici :
Si vous avez prévu d'ajouter les deux sets à votre collection, vous obtiendrez donc automatiquement le polybag 30454 Shang-Chi and The Great Protector offert jusqu'au 15 août dès 40€ d'achat LEGO Marvel.
A noter que le joli voilier LEGO Ideas 40487 Sailboat Adventure offert à partir de 200€ d'achat est toujours en stock, le seuil élevé à atteindre y étant ici probablement pour quelque chose comparé aux précédentes promos qui tombaient rapidement en rupture de stock.
Pour ceux qui seraient passés à côté, vous pouvez retrouver à cette adresse mon récap de toutes les nouveautés du mois d'août sorties hier !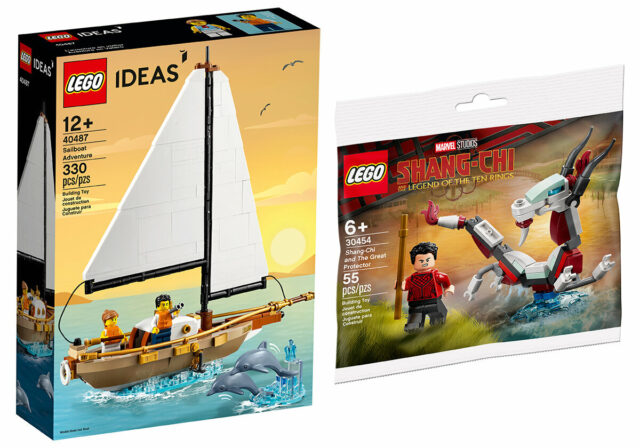 Sur le Shop LEGO : les sets Marvel Shang-Chi sont maintenant disponibles