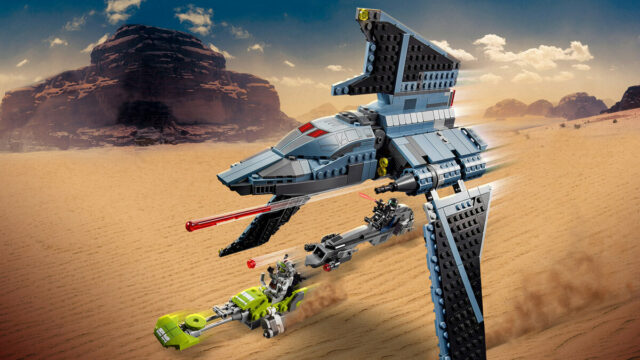 Si vous suivez la série animée Star Wars: The Bad Batch (diffusée sur Disney+) et ne voulez pas attendre le 1er août prochain pour commander le vaisseau de la Clone Force 99, le set LEGO Star Wars 75314 The Bad Batch Attack Shuttle (969 pièces, 109,99€) est disponible dès maintenant en précommande sur le Shop LEGO.
Au menu : le vaisseau Havoc Marauder, deux Speeder Bikes et les cinq clones du Bad Batch : Tech, Echo, Hunter, Wrecker et Crosshair, accompagnés de leur droïde Gonk. Pas d'Omega dans cette boite, mais je n'imagine pas un seul instant LEGO s'arrêter à un seul set sur le sujet.
► Pour précommander ce set, rendez-vous directement sur le Shop officiel LEGO.
Sur le Shop LEGO : le set Star Wars 75314 The Bad Batch Attack Shuttle est disponible en précommande