LEGO lance le teasing du nouveau gros set LEGO Marvel 76178 Daily Bugle (18+), un set de 3772 pièces et 300€ que la rumeur annonce pour la fin du mois de mai (26 mai en avant-première VIP et 1er juin pour tous).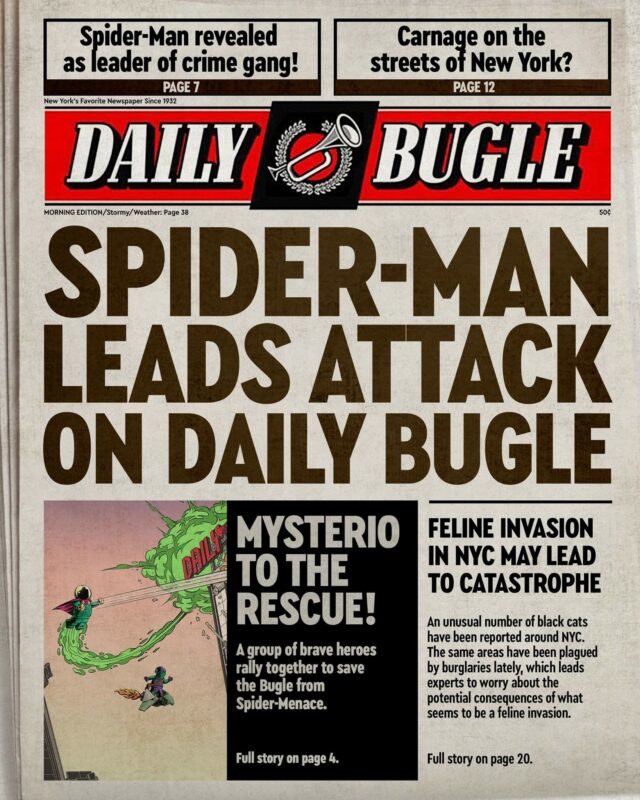 Un beau line-up de minifigs devrait être au programme, avec notamment Spider-Man, Spider-Gwen, Doctor Octopus, Green Goblin, Mysterio, Venom, Carnage, Daredevil, Punisher, Black Cat de confirmées. Et probablement bien d'autres.
Si le visuel d'illustration de ce teaser correspond bien à l'immeuble du Daily Bugle tel que présenté dans le set, il ne s'agira donc pas du Flatiron Building vu dans la trilogie Spider-Man de Sam Raimi mais d'une version différente du bâtiment, peut-être tirée des Comics. Surtout qu'une enseigne allemande a déjà mis en ligne la description suivante : "A great facade crowned with the Daily Bugle logo and peppered with many great details, such as a big screen. A huge fire escape with small balconies, a newsstand and a typical New York cab complete the set".
Réponse dans quelques jours avec l'annonce officielle.
Nouveauté LEGO Marvel 76178 Daily Bugle : premier teaser