Coup d'œil aujourd'hui sur le mini set LEGO 40417 Year of the Ox, le cadeau offert du 1er au 14 février 2021 dès 85€ d'achat sur le Shop officiel LEGO et en LEGO Store, pour fêter le Nouvel An chinois et l'année du Buffle de Métal.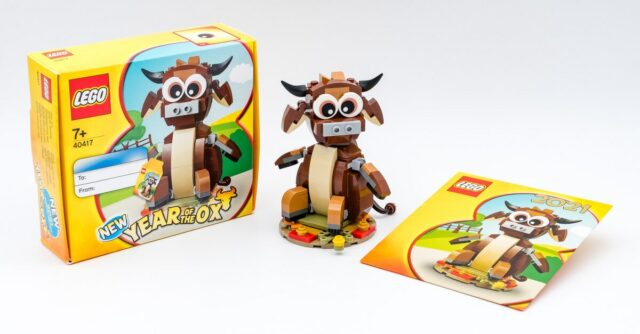 Le buffle est dans la parfaite continuité des animaux des années précédentes : le mouton en 2015 (réf. 40148), le singe en 2016 (réf. 40207), le coq en 2017 (réf. 40234), le chien en 2018 (réf. 40235), le cochon en 2019 (réf. 40186) et le rat en 2020 (réf. 40355). Il y avait également eu auparavant un serpent en 2013 (réf. 10250), dans un style différent.
Ça se monte toujours aussi rapidement, pas de sticker au programme, et un petit socle pour poser l'animal.
Comme le veut la tradition, LEGO a mis dans la boite une enveloppe rouge (hóng bāo), le Nouvel An chinois étant l'occasion d'offrir un peu d'argent aux enfants. En pratique ici, c'est l'intérieur de l'enveloppe qui est rouge, l'extérieur reprenant le design de la boite d'un côté et un joli motif doré de l'autre.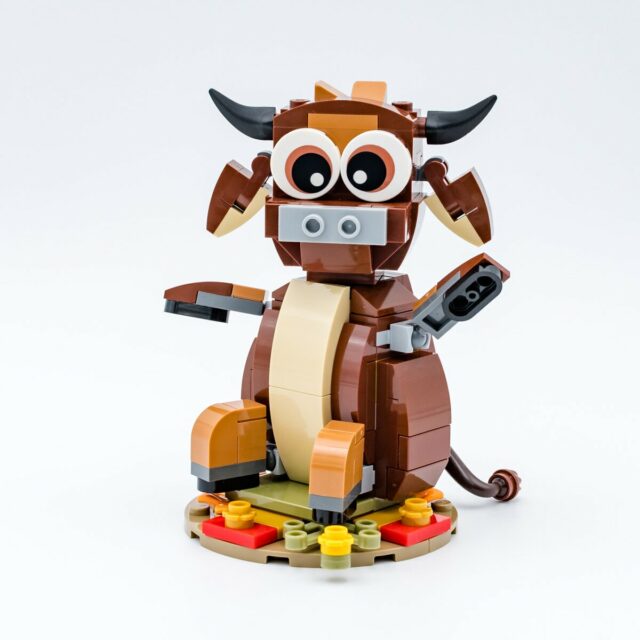 A l'arrière de la boite, LEGO explique d'ailleurs le principe : on ouvre proprement la boite en coupant le scotch, on met de l'argent dans l'enveloppe, on remet tout dedans et on referme pour offrir, il est même possible d'écrire le nom de l'enfant sur la boite pour s'y retrouver.
Bref, si vous avez prévu de craquer tout de suite pour le joli set LEGO Ideas 21325 Medieval Blacksmith qui vient de sortir, c'est toujours mieux avec un cadeau !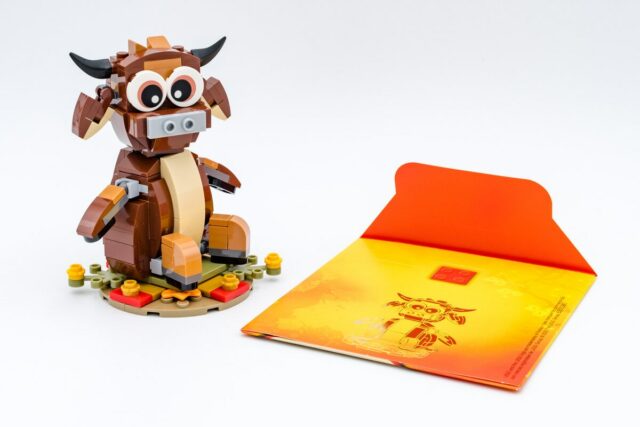 REVIEW LEGO 40417 Year of the Ox, offert dès 85€ d'achat