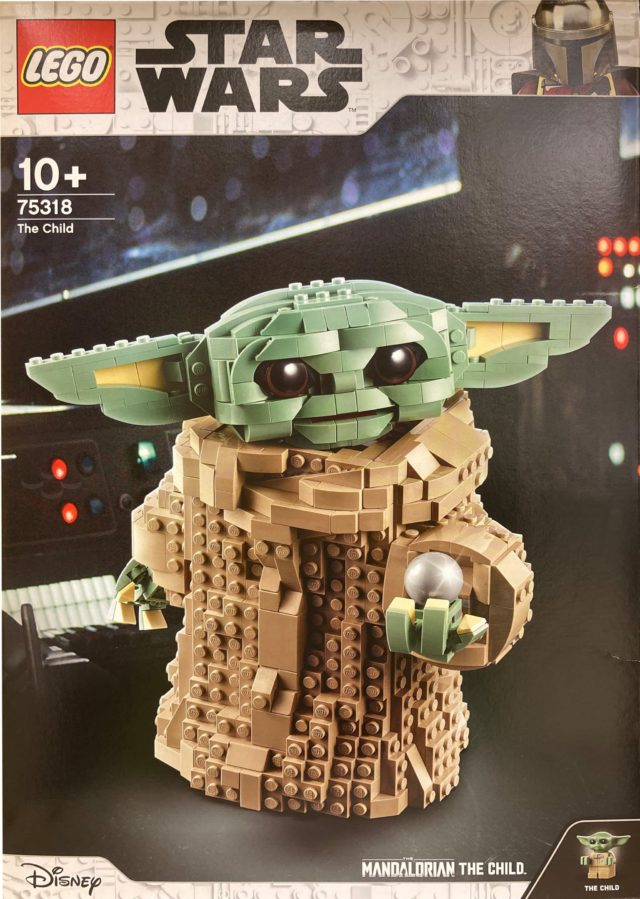 Le nouveau set LEGO Star Wars 75318 The Child (aka Baby Yoda, de la série Disney+ The Mandalorian) a déjà été mis en rayon dans un magasin LToys au Luxembourg, ce qui permet de le découvrir en images.
Il s'agit du même type de personnage à construire (19 cm de haut) que les sets 75255 Yoda ou 75230 Porg, avec ici encore une plaque de présentation et une minifig qui pourra donc être obtenue ailleurs (et moins cher) que dans le vaisseau 75292 Razor Crest (139,99€). La tête et les oreilles bougent, et la boule avec laquelle la petite créature joue est le pommeau du levier du Razor Crest, ceux qui ont vu la série comprendront.
Pas de date officielle de sortie pour l'instant mais cela ne devrait plus tarder, probablement à 79,99€.
(via Stonewars)
LEGO Star Wars 75318 The Child : premières photos