Premier aperçu des futurs polybags LEGO 2020 avec ces visuels officiels, en attendant de connaître les conditions exactes dans lesquels ils seront offerts l'an prochain.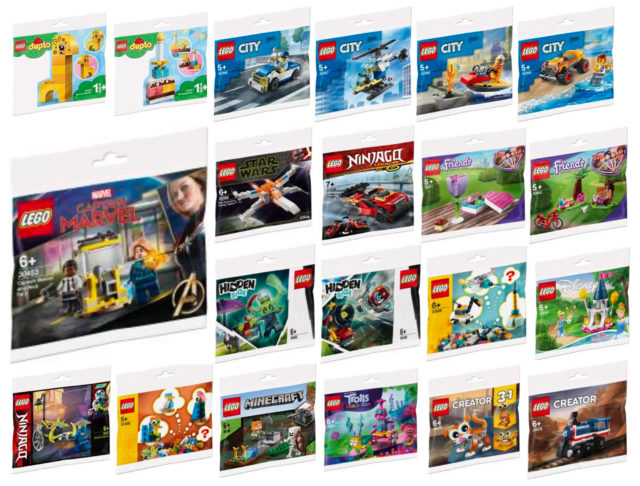 De mon côté, je me note principalement le polybag LEGO 30453 Captain Marvel and Nick Fury qui permettra d'obtenir la minifig de Carol Danvers (Captain Marvel) dans sa tenue Starforce qui était jusqu'à présent exclusive au set du San Diego Comic Con 2019 LEGO 77902 Captain Marvel and the Asis. J'aimerais que LEGO généralise cette approche !
Il y a également un set LEGOLAND, une coupe, deux nouveaux polybags XTRA et un nouveau pack de minifigs City (version gendarmes et voleurs) :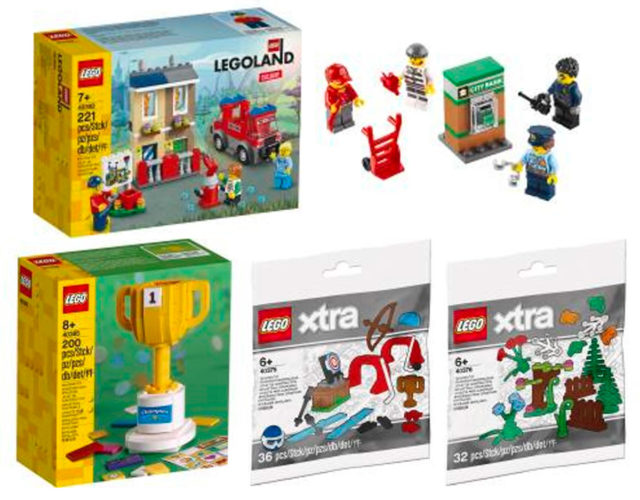 Pour le reste, on retrouve comme d'habitude du Creator, du City, du Friends, du Ninjago, et même désormais du Hidden Side… et du Trolls ! Vous pouvez cliquer sur les visuels ci-dessous pour les voir en grand :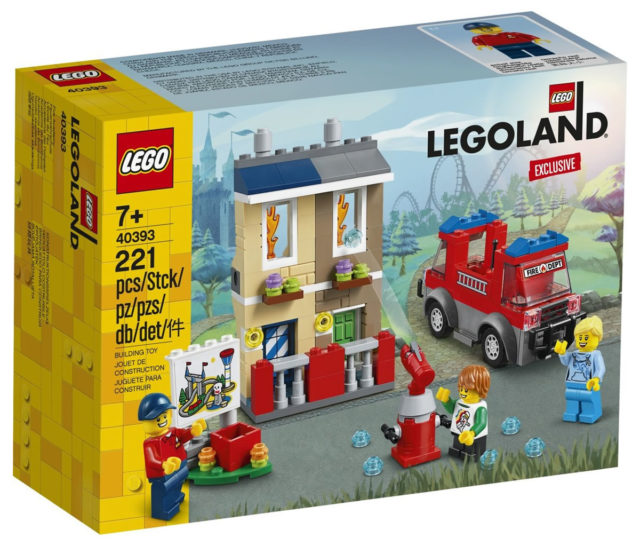 (vu sur Brickset)
Nouveaux polybags LEGO 2020 : premiers visuels officiels !