La bonne nouvelle du jour, c'est LEGO qui a entendu ses fans râler sur les distributions limitées de certains sets exclusifs à des zones géographiques (sets du Nouvel An chinois 80101 Chinese New Year's Eve Dinner et 80102 Dragon Dance exclusifs au marché asiatique, BrickHeadz The LEGO Movie 2 exclusifs aux US, etc…), en annonçant qu'il les rendra moins exclusifs à l'avenir.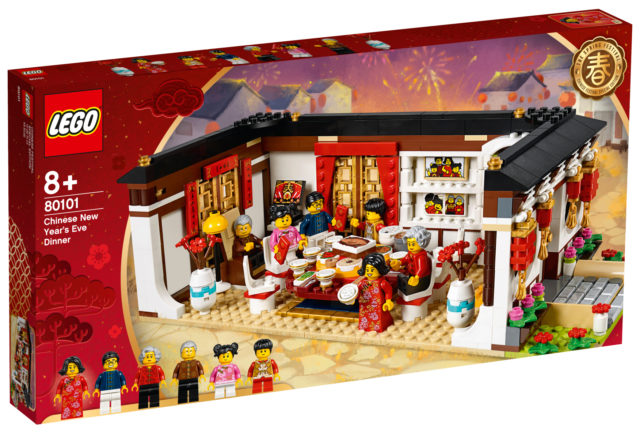 Pour les sets exclusifs à des zones géographiques qui seront commercialisés à partir du 1er mai 2019 (dommage, cela ne sera donc pas valable pour les sets du Nouvel An chinois déjà sortis), LEGO conservera une période d'exclusivité de 3 à 6 mois puis les rendra disponibles ensuite partout sur le Shop en ligne et en LEGO Store. Il ne sera donc plus nécessaire de passer par ebay ou bricklink pour réussir à les acheter, souvent deux fois plus cher que leur prix initial.
Ne vous réjouissez pas trop vite : les exclusivités de la LEGO House ou des parcs LEGOLAND et les événements comme le Comic Con et le LEGO Inside Tour ne sont pas concernés par cette démarche, comme vous pouvez le voir dans la liste des exceptions ci-dessous. Mais cette décision de LEGO reste une bonne nouvelle, en espérant que d'autres décisions du même acabit suivent pour entendre les plaintes récurrentes des fans.
L'annonce officielle :
Dear AFOL Community,

It has become apparent to us at the LEGO Group that you are dissatisfied with the recent launches of regional exclusive products. We've received a lot of feedback on the LEGO festival products to mark the Chinese New Year (sets 80101 and 80102), the LEGO The Movie 2 Brickheadz (41634, 41635,41636 & 41637) in the US as well as the LEGO Star Wars 20th Anniversary Darth Vader Bust (75227). Because of this feedback and concerns from you, our dedicated and most loyal fans, we have decided that regional exclusives launched after May 1, 2019 will become widely available via LEGO Brand Retail stores and LEGO Shop at Home after a limited period of time (3-6 months) of the initial launch.

In the following areas we will still be launching products, which will have a certain limitation to availability and production runs:

Pilot projects, such as Forma, to check out markets and opportunities without being able to make them widely available.
Gift With Purchase campaigns through LEGO Shop at Home and LEGO Brand Retail.
Products only sold in certain experiences (for example LEGOLAND, LEGO House & LEGO Brand Retail stores).
Special Event Sets (Comic Cons, LEGO Inside Tour).
Sets exclusifs à une zone géographique ? Bonne nouvelle, LEGO vous a entendus râler !