Avis aux parisiens et alentours, le 16 janvier prochain, les designers du nouveau set The LEGO Movie 2  LEGO 70840 Welcome to Apocalypseburg!, Justin Ramsden & Paul Constantin Turcanu, viendront assurer une séance de dédicace à l'occasion de sa sortie en avant-première LEGO VIP.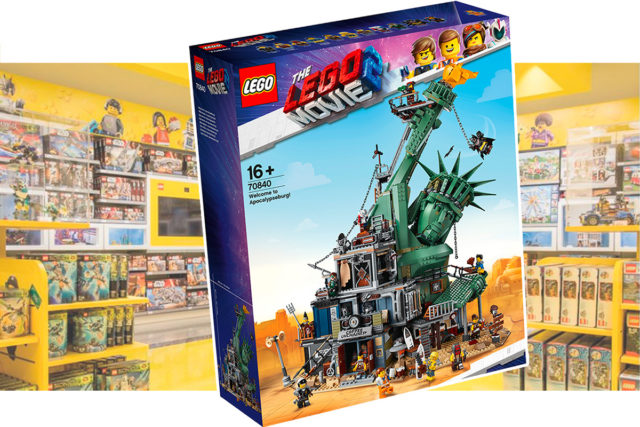 Rendez-vous le 16 janvier 2019 au LEGO Store des Halles de 12h00 à 15h00. Pour ceux qui sont plutôt du côté de Londres, ils seront le lendemain 17 janvier au LEGO Store de Leicester Square, sur les mêmes horaires.
Evénement exclusif pour les clients VIP (logique, vu que c'est une avant-première VIP). Limité à deux sets par personne. La moitié des boites signées sera de toute façon probablement en vente dix minutes plus tard sur ebay au double du tarif, comme d'habitude avec ces dédicaces.
Au passage, si ce n'est pas déjà fait, n'hésitez pas à vous abonner et à liker la page Facebook HelloBricks sur laquelle j'avais déjà relayé l'événement plus tôt aujourd'hui !
Dédicace du set LEGO Movie 70840 Welcome to Apocalypseburg! par les designers au LEGO Store des Halles le 16 janvier