Après les polybags LEGO Star Wars 40176 Scarif Stormtrooper et 40268 R3-M2, un troisième stand va faire son apparition en 2018 sous la référence LEGO 40298, avec le personnage de DJ interprété par Benecio Del Toro dans l'Episode 8 Star Wars The Last Jedi.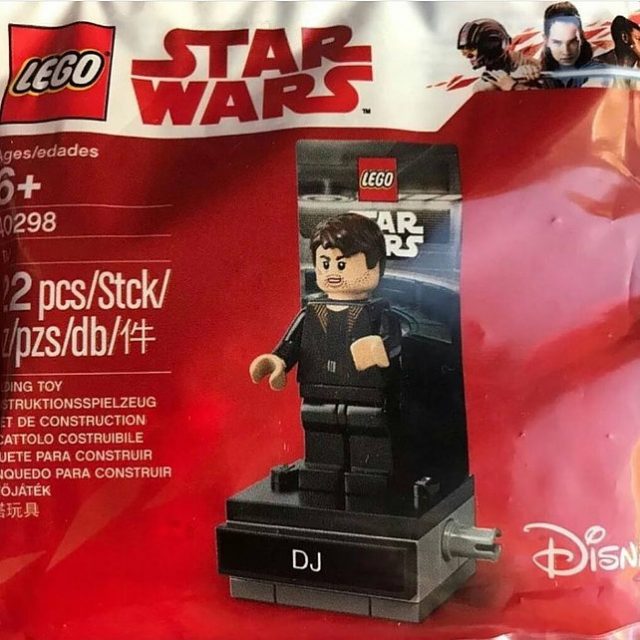 Exactement le même principe que les deux précédents polybags : un petit stand, une plaquette avec le nom (toujours un autocollant malheureusement) et un mini morceau de décor en carton plastifié à l'arrière. Et un pin LEGO Technic pour pouvoir l'accrocher aux autres.
Déjà la seconde représentation officielle en minifig LEGO pour Benicio Del Toro, après le très rare et cher Collectionneur, exclusivité SDCC 2014 (ci-dessous à droite, The Collector dans Marvel's Guardians of the Galaxy).
Pas encore d'informations sur la date de disponibilité ou la façon de l'obtenir : May the 4th 2018 ? Ou bien l'une des fameuses promotions exclusives extraordinaires promises avec la Black Card VIP spéciale Star Wars ?
(via Reddit)
Nouveau polybag LEGO Star Wars The Last Jedi : 40298 DJ sur son stand