Il reste encore quelques packs d'extension pour le jeu vidéo LEGO Dimensions à découvrir avec la vague 9 qui sortira en septembre 2017, en attendant de savoir si d'autres packs sont encore prévus pour la suite ou si ces packs seront les derniers.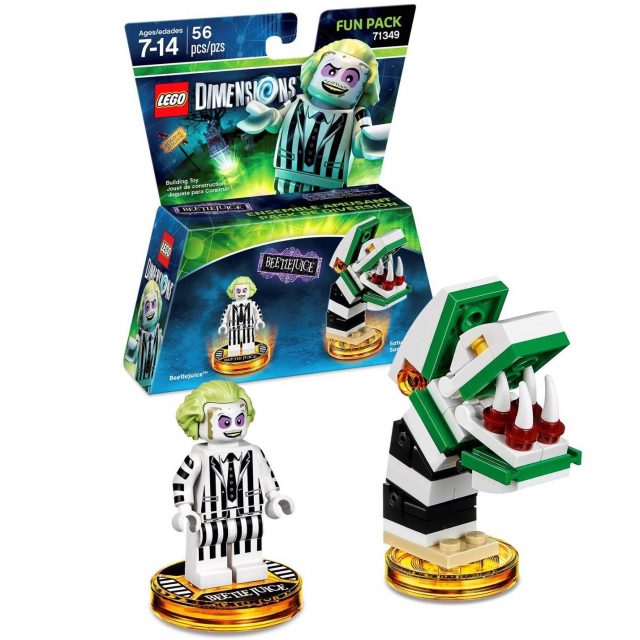 Comme prévu depuis quelques mois, voici enfin les visuels officiels des licences Teen Titan GO!, The Powerpuff Girls (Les Super Nanas) et Beetlejuice :
71255 Teen Titans GO! Team Pack (24,99€)
71287 Teen Titans GO! Fun Pack (14,99€)
71343 The Powerpuff Girls Fun Pack (14,99€)
71346 The Powerpuff Girls Team Pack (24,99€)
71349 Beetlejuice Fun Pack (14,99€)
Bonne nouvelle, il sera possible d'obtenir les trois Super Nanas : Belle (Blossom), Bulle (Bubbles) et Rebelle (Buttercup). Pas comme avec la licence Agence Tous Risques par exemple, frustrante puisqu'elle ne permettait que de récupérer Barracuda…
Côté Teen Titans GO!, ce sont comme prévu Beast Boy, Raven et Starfire qui rejoindront votre collection.
LEGO Dimensions : la vague 9 officiellement dévoilée avec les Super Nanas, Beetlejuice et les Teen Titans GO!