Si vous avez le calendrier officiel LEGO 2017, c'est à partir d'aujourd'hui et jusqu'au 28 mai que vous pouvez échanger le coupon n°5 pour récupérer le polybag LEGO 30449 The Milano. Ne tardez pas trop si il vous intéresse, LEGO n'a prévu que cinq jours pour cette opération…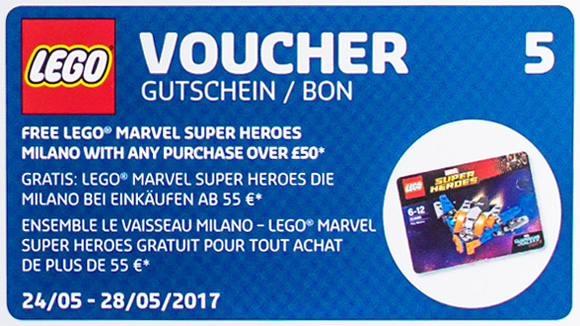 L'offre est valable uniquement en LEGO Store (ne cherchez pas sur le Shop@Home) dès 55€ d'achat, sans restriction de gamme.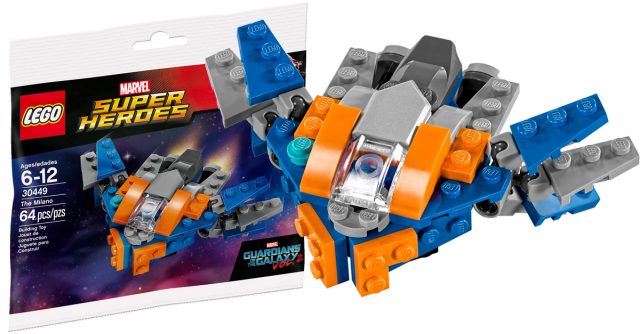 A défaut d'avoir un UCS Milano qui déboîte, obtiendrez ainsi une version microscale de 64 pièces du vaisseau du set Marvel Guardians of the Galaxy 76081 The Milano vs. The Abilisk. Et si vous ne savez pas quoi acheter pour l'obtenir, vous pouvez toujours essayer de le construire vous-même à partir des instructions, rien ne me semble inédit à part le sachet.
Polybag LEGO 30449 The Milano à récupérer avec le coupon 5 du calendrier LEGO