Parce que LEGO a vraiment décidé de mettre le paquet sur The LEGO Batman Movie, c'est aujourd'hui que sortent les deux nouveaux packs d'extension LEGO Dimensions tirés du film, ainsi que le très attendu pack Knight Rider / K-2000.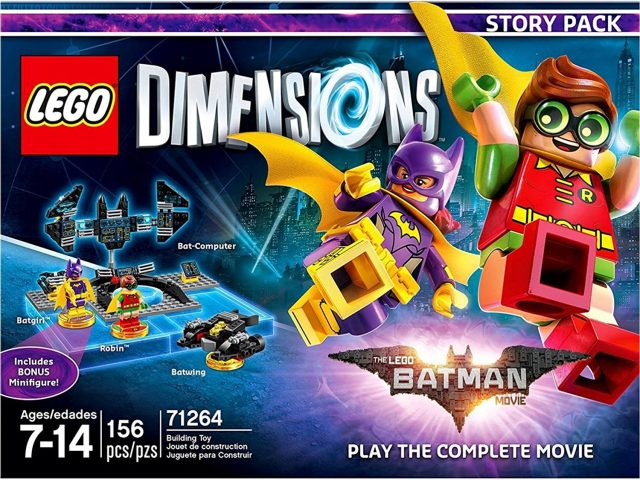 Pour faire ça simplement, cette vague de nouveaux packs est intitulée "7.5". Pourquoi pas la vague "8" directement, mystère, LEGO a peut-être essayé de s'inspirer de la façon de compter de Star Wars (4, 5, 6, 1, 2, 3, 7, 3.5, 8…)… Bref les trois packs sont disponibles dès aujourd'hui :
Le Story Pack 71264 The LEGO Batman Movie (39,99€) pour relooker votre Toy Pad en version Batcave et profiter d'une nouvelle histoire inédite (pour les minifigs par contre, rien d'inédit heureusement pour les collectionneurs avec Batgirl et Robin).
Le Fun Pack 71344 The LEGO Batman Movie (14,99€) contient lui une minifig de Batman inédite. Après la version Highlander, voici la version Excalibur Batman.
Le Fun Pack 71286 Knight Rider permet d'obtenir la version minifig de David Hasselhoff avec une micro K.I.T.T. de la série culte K-2000.
LEGO Dimensions : nouveaux packs disponibles The LEGO Batman Movie et K-2000