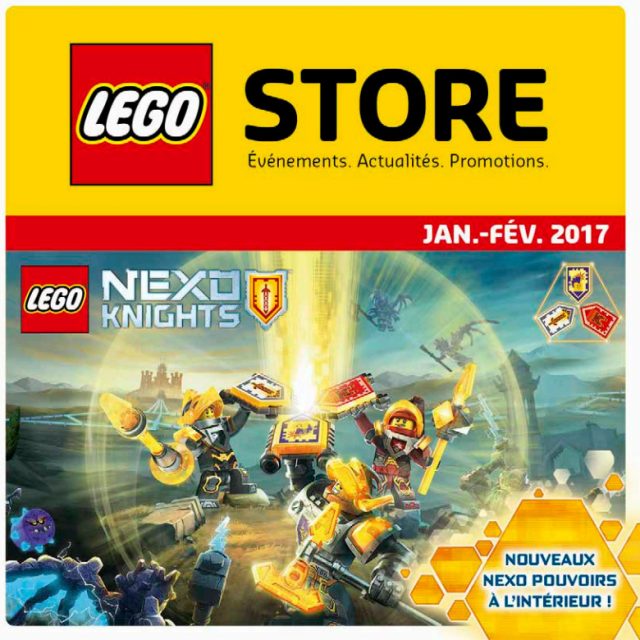 Le Store Calendar français est disponible à cette adresse et nous confirme donc les deux offres déjà vues précédemment pour le début d'année en LEGO Store et sur le Shop@Home :
Janvier : du 3 janvier au 5 février 2017, le polybag LEGO Nexo Knights 30378 La mini tête d'assaut sera offert pour tout achat dans la gamme LEGO Nexo Knights. Les fans de la gamme pourront également trouver quelques nouveaux pouvoirs Nexo à scanner dans le Store Calendar.
Février : du 6 au 26 février 2017, le polybag The LEGO Batman Movie 30607 Disco Batman and Tears of Batman sera offert dès 55 € d'achat.
Pour le reste, pas de trace pour l'instant des autres polybags The LEGO Batman Movie ou de la mini Beetle, il faudra visiblement attendre encore un peu pour savoir si nous aurons une chance d'en bénéficier, et sous quelles conditions le cas échéant.

Store Calendar français : les offres de janvier et février 2017 chez LEGO