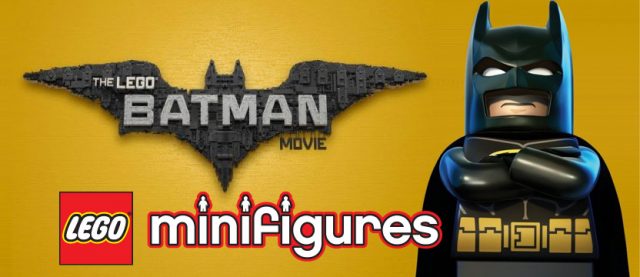 La vague de nouveautés The LEGO Batman Movie sera accompagnée en début d'année prochaine par une série de 20 minifigs à collectionner (référence 71017 LEGO Batman Movie Collectible Minifigures). Et en attendant les visuels officiels, voici déjà la liste des noms des minifigs prévues, dévoilée chez un marchand en ligne belge :
Lobster-Lovin' Batman
Eraser
Zodiac Master
King Tut
Pink Power Batgirl
Dick Grayson
Orca
Fairy Batman
Glam Metal Batman
Clan of the Cave Batman
Vacation Batman
Arkham Asylum Joker
Calculator
Red Hood
Commissioner Gordon
Barbara Gordon
March Harriet
Mime
Catman
Nurse Harley Quinn
*** Mise à jour : annonce officielle faite, tous les visuels sont disponibles ici !
Certaines de ces minifigs sont probablement visibles dans la bande-annonce ci-dessous !
Une autre inconnue est la répartition des séries dans une boite de 60 sachets : aura-t-on exactement 3 séries complètes sans aucun double ? Ou bien deux séries et pas mal de doubles ?
(via lcc.builder)
The LEGO Batman Movie : la liste des 20 minifigs à collectionner