Les premiers sets The LEGO Batman Movie commencent à faire leur apparition aux USA dans l'enseigne Target, et leurs livrets d'instructions permettent de découvrir les premiers visuels du set LEGO 70904 Clayface Splat Attack qui n'a pas encore été officiellement annoncé par LEGO. Cela confirme bien l'approche brick-built de Clayface :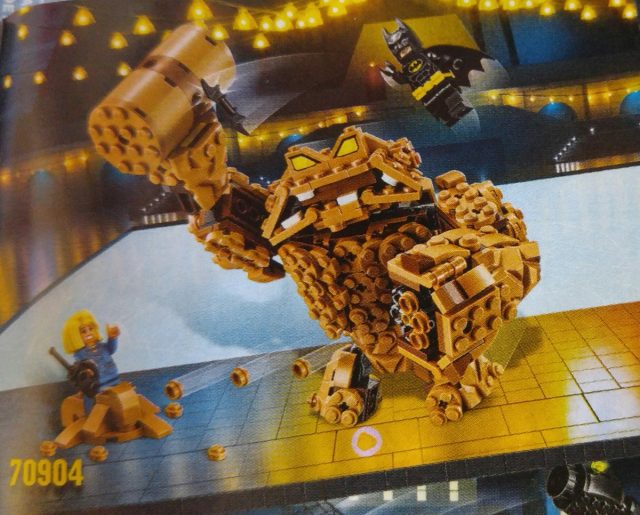 Autre set à découvrir, la référence LEGO 70910 avec Scarecrow aux commandes d'une moto de livreur de pizza. Ce set a la particularité de se combiner avec les deux boîtes 70900 The Joker Balloon Escape et 70901 Mr. Freeze Ice Attack  pour obtenir un plus grand morceau de décor pour jouer. Je ne sais pas si cette "maxi" scène correspond à un passage précis du film (il faudra attendre l'an prochain pour vérifier) mais je ne suis pas particulièrement convaincu par l'assemblage.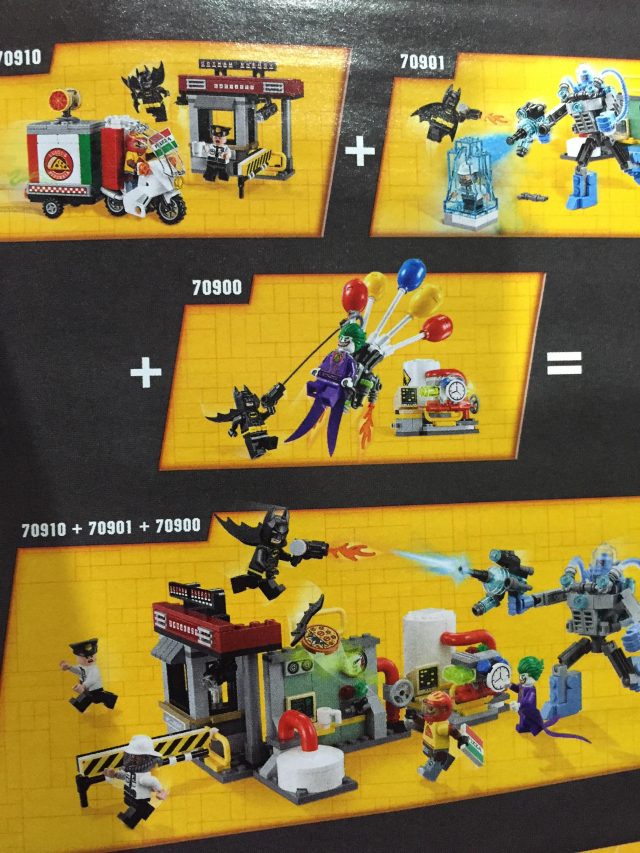 A noter qu'à la façon d'Emmet dans The LEGO Movie, la minifig de Batman semble globalement identique dans la plupart des sets (à l'exception des costumes alternatifs présents dans la batcave). Il faudra attendre les visuels officiels pour vérifier si les expressions des visages sont identiques elles-aussi.
(vu sur Eurobricks)
The LEGO Batman Movie : 70904 Clayface Splat Attack