Nous avons enfin des nouvelles de la minifig exclusive LEGO Dimensions Supergirl (71340) sur Twitter : elle sera disponible dans le Starter Pack PlayStation 4 à partir de septembre prochain et pour un temps limité.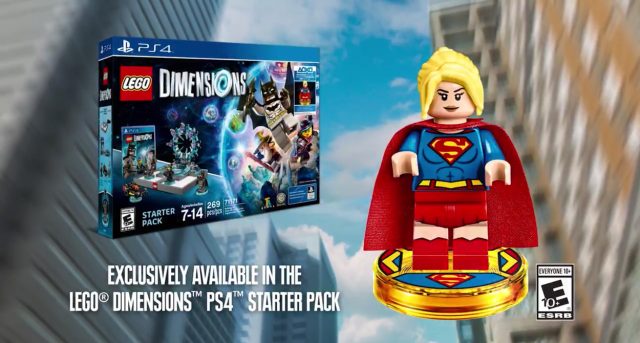 Elle sera intégrée au pack de démarrage PS4 et pas seulement offerte à côté, comme a pu l'être par exemple le pack Green Arrow avec l'offre Micromania. Mauvaise nouvelle donc pour ceux qui possèdent déjà le jeu et qui espéraient pouvoir acquérir facilement cette minifig : j'espère que LEGO a prévu de l'offrir (ou au moins de la commercialiser avec un Fun Pack) d'une autre façon un peu plus tard et pas uniquement au travers de cette exclusivité Sony, pour permettre à tout le monde d'en profiter…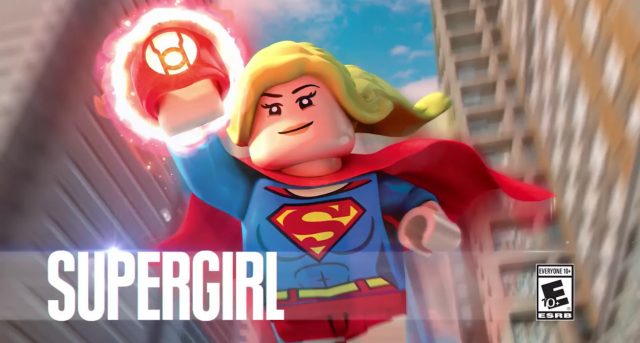 Pour l'instant, Sony annonce simplement que Supergirl sera également accessible l'an prochain directement dans le jeu via la fonctionnalité Hire-a-Hero pour ceux qui se sont déjà lancés dans l'aventure LEGO Dimensions.
Il sera également possible de jouer avec le personnage de Kara Zor-El et d'enfiler l'anneau Red Lantern pour bénéficier de ses pouvoirs. Et pour avoir un premier aperçu du gameplay associé à cette nouvelle minifig, voici une petite vidéo la mettant en avant :
The Girl of Steel is coming to #LEGODimensions! #Supergirl #MashupMadness pic.twitter.com/Uvrg7BB61q

— LEGO Dimensions (@LEGODimensions) 16 août 2016
Pour ceux qui veulent en voir plus, le communiqué officiel est visible après le break :
"Introducing the Supergirl from Krypton!"

Supergirl LEGO Minifigure Added as Exclusive Bonus
in LEGO® Dimensions™ Starter Packs for PlayStation®4

Warner Bros. Interactive Entertainment revealed today at Gamescom that starting in late September 2016, LEGO Dimensions Starter Packs for Sony PlayStation®4 computer entertainment system will include an exclusive, bonus DC Comics Supergirl LEGO minifigure for a limited time. The highly collectable Supergirl LEGO minifigure has many extraordinary in-game abilities to help solve puzzles and battle enemies, including Super Strength, Flying, X-Ray Vision, and Beam Attacks which enable her to shoot heat beams out of her eyes. She can also transform into Supergirl Girl Red Lantern with additional abilities such as firing powerful Red Lantern energy bolts and energy beams from the Red Lantern Ring and forming Red Lantern Energy Constructs.

The LEGO Dimensions PS4™ Starter Pack includes the videogame, bricks to build the LEGO Gateway, four LEGO minifigures, Batman, Gandalf, Wyldstyle and the exclusive Supergirl, plus the LEGO Batmobile, and the revolutionary LEGO Toy Pad, which allows players to transport special LEGO minifigures and models into the game, as well as direct in-game action all with the movement of the physical toys.

In the future, Supergirl will be available as a "Hire-a-Hero," a feature in LEGO Dimensions that allows players to sample characters using studs collected in the game. Players can select the hologram minifigure near certain hint stones to unlock characters for a limited time to try out their special abilities to solve problems and complete puzzles.
LEGO Dimensions Supergirl (71340) officiellement annoncée dans le Starter Pack PS4